Paris/Normandy September 2018
---
Day 1 Paris
As summer turns to autumn, the days progressively grow shorter, kids go back to school, flu season resurrects its ugly head and tall boots get zealously back in the wardrobe rotation- this must mean one thing and one thing only- It's time for A Girl and Her Hubs to explore and create international mischief.                
This equinox we are bringing it "old school", where it all began so many years ago. Paris, France- The city of love, the city of lights, the city of romance. Back in 2001, these two- then young, energetic pups went to Paris for the first time. Almost 18 years ago, the love affair began that set this twosome on a trajectory of travel, art, history and culture. Paris fed our yearning fascination and endless desire for the wanderlust that is exclusive to this tantalizing city. From that moment on, twice a year- traveling to foreign places has transcended our lives into a kaleidoscope of adventure.
Paris was not the first international trip we embarked on-but it was the one that changed the landscape of our choices-offering us independence from a tour group and freedom to make our own travel options. These risk taking endeavors eventually metamorphosed into the lively fodder that ultimately became the foundation of -A Girl and Her Hub's entertaining and at times cringe worthy trip reports. This evolution was mainly due to the many debacles which can quickly and innocently arise when one does not have a tour guide managing all the necessary components of travel. So, for your darling author and her dearest of Hubs, one could say Paris was the "game changer" that made the impossible- possible.
We arrived here after a rather uneventful and for this Girl (not the Hubs) sleep-filled flight complete with scintillating dreams of Parisian promises. We took the RER train from the airport, which is simply the easiest and most direct way of getting into the city. Many of our decisions have been guided from previous mishaps and misfortunes that have paved the way for wiser alternatives. I have mentioned before- A Girl and Her Hubs is not ego driven- it is for the novice traveler, just like us trying to get the most bang for your buck and not end up in a train car, curiously going backwards halfway through your journey only to end up at a rather obscure part of town in a soccer stadium (an hour from your hotel and then miraculously summon a cab, through charades due to an obstructing language barrier). May I add this past incident predates international cell phones and yes there was a time even Uber did not exist. Gasp.
I include this as it was a big calamity, navigating many of future travel/transport selections and left us with some RER PTSD. However, we later learned that upon that event many years ago, alone, abandoned at the empty soccer stadium, zip codes away from our final destination- there was a great disparity between the weekend and weekday train schedule. Now, my fellow traveler, you know this and shall avoid any future traumatic RER episodes.
So, as we arrived in the neighborhood of St. Germaine https://en.parisinfo.com/discovering-paris/themed-guides/citybreak-a-paris/saint-germain-des-pres/timeless-saint-germain-des-pres on the left bank of the Seine River, the sun was radiant and beaming. The city was overflowing and bustling with people, traffic and frenetic energy. The congestion of Friday workers intersecting with early weekend starters created an electric voltage palpable and rich with anticipation.
The neighborhood as I mentioned St. Germaine is to me quintessential Paris. Boutique shops, cafes, bars and mouth-watering aromatic restaurants line the streets. Plentiful pink flower beds adorn the decorative windows nestled in harmony adjacent to cherubs and robust statues embedded in the concrete. Cigarette smoke in fancy S -shaped swirls spill out from the lively sidewalk tables. Plates of Parisian fare, like a still life painting is temptingly displayed. It is a university town with many prestigious schools, creating an even more energetic intensity.
We are staying at the Hotel Dauphine https://dauphine-st-germain.com/en/ – just steps really from the Seine River. The hotel resides on a lively street with many food and retail options. There is always a flurry of activity parading past the glass doors of this 17th century 30 room family- owned fine establishment. We were greeted rather enthusiastically by the kind staff and made our way to our 5th floor tiny postage stamp room for the next 4 nights.
It is a petite room with the major necessities covered. Our luggage spilled out into dangerous floor side obstacles and I am certain we have violated every fire law created- with extension cords and international chargers in every possible socket, but in the end- no damage was caused and by doing so the electrical power needed to create my travel masterpiece was available.
Our usual routine is: (1) arrive in foreign city (2) sleep in a comatose state until hunger forces one out of hibernation. However, this was not the case. We decontaminated ourselves from the airplane funk and set out to explore and eventually take advantage of the Louvre museum extended evening hours.
As we walked along the glimmering clear Seine River, the cool evening air was welcoming to these two Floridians. We were fresh with jubilation and ready to rediscover our love of Paris. We quickly made our way to the Louvre Museum https://www.louvre.fr- for art lovers this is the Holy Grail of the art world. It is indeed the largest museum in the world and holds almost 40,000 pieces of art. This will be our 4th visit and I am pretty sure you could come every day of your life and still never see everything there is to see.
Our plan was to focus on "light" stuff-areas that would require less "brain power" per se. However, after 24 hours of travel, intermittent sleeping in an upright position with two millennials in front of us basically sleeping on our lap, time change and other travel factors- I believe we both bit off more than we could chew here. We fizzled pretty fast in fact, eventually ending up in the gift shop with an adorable bobble. $17 (Euro) admission (x2) for basically a death march shuffle through the vast museum, gift shop and eventually conceding defeat and refueling at a rather dreary and depressing Starbuck's.
However, it was not for nothing because it laid the ground work for our next excursion there-later on in this trip. It was a rehearsal run that provided us with a new travel lesson learned. Do not attempt museums or really anything of the like that requires physical or brain well- being- on an international arrival travel day.
As we walked back to our hotel, hunger began to set in. We realized not a real meal was consumed the entire day. We settled upon an establishment across the street directly from the hotel called Cinnamon https://www.cinnamonrestaurant.fr. The restaurant itself lacked any Parisian charm or allure. It had just opened and an enormous party was there that burdened the waitress abandoning us of water during rather spicy chutney consumption. They did though specialize in gluten free vegan items that are particularly my go-to. I had a spicy bean, rice and vegetable situation that later on induced reflux induced nightmares. The Hubs had a carnivore similar version of mine that had an odd, sweet unidentifiable flavor to it, unlike our USA version of Indian food. The bathroom facility lacked running water to wash your hands, which was rather concerning and sadly, later that night their front door was vandalized and smashed in and has yet to reopen.
We walked around the area, with slight buyer's remorse as we viewed other diners eating curbside with enticing items-waiting to be consumed as patrons focused more on the ambiance as they sipped their free flowing cocktails. Tired from a long travel day and satiated from our activities we walked back the short distance to our refuge from the spirited nightlife beyond the glass doorway outside.
---
Day 2 Paris
We awoke early to the morning daylight streaming through the window in our tiny, cozy overstuffed room. Hurdling over stray shoes, barricading suitcases and the chaotic danger zones of chargers, converters and batteries- we proceeded to prepare for the day. Unlike many of our hotel stays where our breakfast is included-this was unique as we did not have this benefit. However, I believe this worked out quite well in our favor. As for all our breakfasts were pretty darn good and truly captured that classic Parisian café feel. I will warn you now as I have in the past previous blogs, as I have truly adapted to a fitness/holistic approach during a dramatic weight loss journey (that continues every day) my food entries may disappoint. It is not that the food here is not splendid and beautiful and all things most likely glorious. It is just I don't partake in many of the delicacies that one conjures up when discussing French cuisine- such as baguettes, flaky and buttery croissants, delicious mystery sauces, aromatic wines, and other "forbidden" foods for this girl. However, I will provide you with the most comprehensive account of the Hubs feasting follies and will spare no gastronomic details.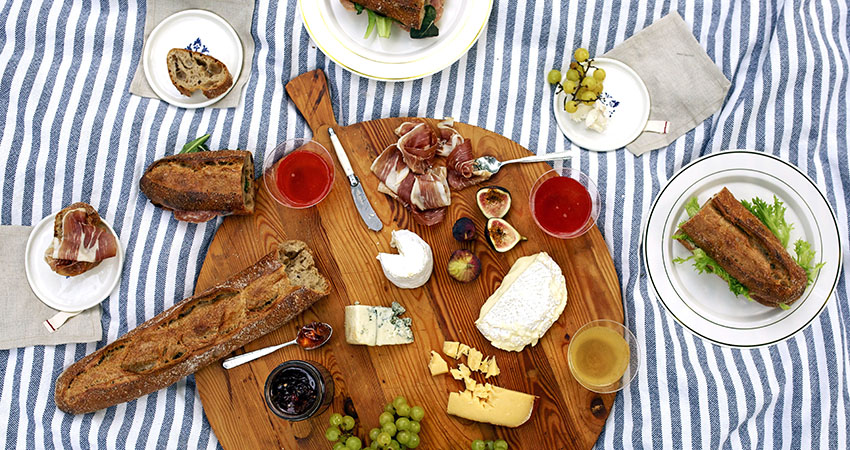 We ventured out in the cool air as the sun penetrated down. To me this is truly my favorite part of a vacation. The beginning, the inception- all things are possible. No dirty laundry stench yet, no anxiety over hair product depletion, or seeing the bank account dwindle. The "inauguration" of a vacation provides me with a confidence that all things are possible, the world is my oyster and even though I don't eat oysters- the world is full of hope and possibilities.
By day two, this may not so much be the case and by day 6, this is when the Hubs must remind me that I will be back to my old routine in no time- so suck it up and enjoy. But, Day 2-though- as I walk through the wet, shimmering streets just hosed down and the shop owners begin anxiously flinging open their locked gates- ready for the business day to launch -my head spins in utter delight.
We stopped in Paul https://www.paul.fr/fr/nos-produits/6-la-patisserie/ – a French bakery famous for its baked products and its longevity. Its history goes back as far as 1889 and the story on the website really captures the loyalty Paul's has to its craft and to its people.
The restaurant itself is filled with character, class and charm. It has a "Great Gatsby" like décor throughout and is very popular. Overwhelmed by few choices and Parisian process, I actually just partook in a nice hot teapot. The Hubs however, not one to let fluster get in the way of his tummy, he had a fine plate of fried eggs and bacon. Piping, hot coffee and bread so delicate and buttery I could taste it just by olfactory envy. Not a big fan of eggs, I can only say they looked beautiful, flawless with no leftovers at the end. Hubs slurped and slopped up his egg remains, using his hearty bread to mop up any breakfast remnants. But, don't you worry- a delicious, protein bar hijacked internationally along with several other" yours truly" approved snacks served as a satisfying breakfast. I have since done my research and have come up with "safe foods" that will also be audience approved.
From there, we made our way to the Luxembourg Gardens http://www.senat.fr/visite/jardin/index.html. Just a quick 10 minute walk, the gardens is simply magnificent. A residence of the famous Medici family back in 1612, it now holds on its extensive property the palace- which serves as the residence of the Senate. Additionally, there is a multitude of activities there, for every age group from toddler to octogenarian. Along the gritty gravel pathway, joggers and runners fierce and furious leap and spring along the perimeter. Competing for equal space are bicyclists, pedestrians, children, teenager, dogs and even miniature ponies.
This plush and popular common area is an ADHD extravaganza. There are tennis courts, walking paths, ponies for children to ride, miniature sailboats on a serene pond, chairs all throughout, many with lounging capacity offering tuckass respite for the weary. There were throngs of elders swaying in rhythmic precision to tai chi. Every day a puppet show is offered on the grounds adjacent to a highly tempting and stimulating children's playground. Although, I could not get Hubs to allow me to slither down the slide, catapult off the swing or challenge a trial run on the intriguing log roll-he did concede with my begging of the puppet show-which coincidentally has several shows a day, one in which was conveniently was at that time http://www.marionnettesduluxembourg.fr.
This slideshow requires JavaScript.
12 Euros and 32 seconds is what it takes to admit that perhaps being the only two adults (without children) in a theater full of approximately 50 French fidgety, impatient children and their equally annoyed, impatient, preoccupied by texting parents- was not one of the brightest suggestions this girl has proposed.  The Theatre Des Marionettes Du Jardin Du Luxembourg is a small little theater, dark and unmemorable. Children of all ages from infants to school age were scattered throughout the theater, restless and squirmy and frankly disinterested. Hubs and I were bound with excitement but quickly deflated as we realized that all the dialogue was – as you would expect in French.
We sat there in our elf size seats, struggling to comprehend the story line. The colorful marionettes bounced and squealed in dramatic delight chirping out boisterous oui oui's and ooh la la's. A parade of frogs did a high kick dance sequence that was mildly entertaining. But, eventually we became as restless as the children and could no longer tolerate this slow form of torture. The Hubs has incidentally confiscated my privileges for any future endeavors of the like. I do however, recommend this if you are in the area and do have children. If not, perhaps seek another more mind, stimulating age appropriate activity.
From there, we made our way to The Pantheon http://www.paris-pantheon.fr/en/. A neo gothic structure from the late 1700's was originally to be a church, but it was later decided to be a mausoleum for France's national heroes. It serves as the final resting place for many of French military leaders, literary greats and a World War II tribute to those recognized for acts of bravery. It is a popular place and crowded with tourists. The stone walls were cold and the crypts beneath held a certain sanctity that was palpable.
From there we made our way to Eglise Saint Sulpice https://en.parisinfo.com/paris-museum-monument/93215/Eglise-Saint-Sulpice. A church from the 17th century and the second largest in Paris and was also part of the filming in the famous "Davinci Code" and also houses 3 paintings from Eugene Delcroix.
At this point, hunger was starting to settle in. We ate at a popular bar located in the heart of the Sorbonne University district called Bistro 1 http://bistro-1.lafourchette.rest/en_GB/. It was late afternoon, but the establishment was crowded with patrons smoking at outside tables and leisurely sipping wine. The owner was very friendly and efficient and we received our food quickly. Hubs had fish and chips presented with simple Parisian details that turned a modest dish into a masterpiece. I opted for a Caesar salad. Crisp lettuce and simple tangy dressing all served with flaky baguette bread chunks, placed in front of me- mocking me in temptation. I admired it like a fine painting in a museum. I looked, I admired- I did not touch….
From there, we walked to the Cluny Museum http://www.musee-moyenage.fr. A museum focused on all medieval items. We had been there on a previous Paris trip. Our arrival was close to closing for the day. So, we moseyed around the gift shop, sufficing our desire for anything more and returned back to the hotel for the night –it was a long full day packed with sunshine, puppets, good food and lots of walking.
---
Day 3 Paris
A long night filled with powerful dreams and a refreshed energy welcomed me on Day 3. We walked down the short distance as the bright sun infiltrated the Seine River creating a rich topaz glimmer. The business day was just beginning and industrious eager workers rushed by us in hurried silence. In an effort to quell any interruptive hunger during our next activity we quickly darted in an inviting café for breakfast http://www.cafe-des-beaux-arts.com/fr,1,7970.html.
The café was virtually empty but later on in the afternoon as we passed it-not a seat was to be found in this conveniently situated establishment on the walking route to all the important museums. Adorned on the large walls were colorful Parisian posters, art nouveau charm and brass fixtures. Hubs feasted on the runniest of eggs mopped up by the freshly baked baguette and polished off by aromatic coffee. As he gobbled down the slurry of egg goo, I slurped my hot tea-oddly almost as expensive as his meal-holding out for my bootleg protein bar that had traveled 6,000 miles for this exact scenario. Later on this Parisian portion of the trip, I would have a better grasp on breakfast options-but for now between French impatience of the waiters, the menu translation challenge presented in deciphering what to order and childish inflexibility – for now this would serve as my nutritional fuel for the morning.
From there, we walked a few more blocks to the stunning museum-Musee D'Orsay http://www.musee-orsay.fr/en/home.html. This is one of my favorite museums in the world and if you do just two things in Paris-it is this and The Louvre. The Louvre we will discuss later. The museum is a former rail station from the end of the late 1800's. Its history and how it came to be a museum is simply fascinating and I encourage you to explore it as I will not inundate you with the details. Having been there several times, I was prepared for the magnificence and grandeur of it. If you have not, prepare yourself.
The architecture of the building itself takes up many square blocks and is monolithic in space once inside. However, contained within the gallery rooms, it is intimate and quiet conveying a peaceful sanctity between the walls. It is split up in sections but the main distribution centers on the master impressionists such as Degas, Renoir, Van Gogh and Monet.
We circled round and round traversing the vast space like children exploring treasures for a scavenger hunt. Analyzing fine works of art can "drain the brain" and one must pace themselves. This we have learned along the way, various times, different scenarios. But, mostly all of them resulting in a tourist you tubing a video of a husband sleeping on a bench in the museum, yours truly sitting in front of a fine painting, sun glasses on, "resting my eyes" or a complete body/brain shutdown. All of these unfortunate episodes have been the product of taking on more than the mind can actually absorb.
We stopped for lunch in the elaborate restaurant. High ceilings, elaborate gold trim, ornate mirrors and the view alone was well worth the inflated cost of the meal. Hubs had a beef and French fry plate. The fries (called frites) were golden morsels of loveliness.  I imagine it hot and salty with equal components perfectly matched in harmony. However, none approached my taste buds to offer more insight. I promised I would provide culinary description- so in this case- this is the best I can offer. I was provided the vegetarian option-a quinoa and vegetable plate with unique herbal qualities. The description was flowery and enticing with descriptive phrases "candided lemon", "carrot swirls" and other fancy terminology. The meal would sustain us for many hours so with all its grandiosity it was purposeful and substantial.
We particularly enjoyed the rooms that housed art nouveau and the era Pre-Raphaelites-a romantic period of art from the early 1900's. It is a hard concept to describe and due to the nature of art and its subjectivity I will leave it to you-the reader to research on your own, in your own format. But, if you happen to be a fan of this incredible genre of art, you will not be disappointed with the volume and variety they have.
We spent roughly 6 hours there. As we exited into the bright sunshine, the city was at full throttle with everyone clearly enjoying the incredible weather. We walked through the park and found ourselves in front of The Orangerie museum http://www.musee-orangerie.fr/en. The admission we obtained at the D'Orsay provided us with free entry there. The actual building was as you could guess an area that was used to store oranges. It now houses Monet's famous water lilies. These series of paintings wrap around several rooms, all scenes comprised from 250 oil paintings extracted from Monet's home in Giverny, France. For me, and yes we all know- art is subjective- but for me- it had a very "wall paper-esque" quality to it. Rooms and rooms of essentially the same thing with people eagerly propped up on wrap around benches transfixed at the one dimensional, repetitive, monotonous images of water and lily pads. The museum had a fine collection of other 19th and 20th century art that on its own was pleasurable. When compared to the extent of selection, range, color and talent at The D'Orsay- it was not in the same category and the result was a mediocre experience.
We then rested our feet and stopped for a frozen yogurt/ice cream at a park bench. The contrast between the cold sweet creaminess against the hot beaming sun- provided an additional layer of satisfaction. We wearily, but contently walked back to the hotel to prepare for the evening's exciting events.
Dressed in our finest attire, we took an Uber to the St. Chapelle  http://www.sainte-chapelle.fr/en/ cathedral. A Gothic style church from the 1200's but destroyed during the French revolution and restored in the 19th century. Having visited this during a previous stay and remembering so vividly its unique beauty, we were thrilled to learn upon planning this trip a concert was offered there. We pre-purchased a VIP package that included dinner after the concert at a different location.
Entering the church, the vibrant stained glass is jaw dropping. Detailed scenes adorn the glass in rich hues of red, green and blue. We were escorted to our seats, close to the nave of the church that housed the quartet of violins and other string instruments. As the sun began to set through the spectrum of beautiful glass, the angelic harmonious sounds of Pachelbel in d minor resonated through the divine space. I have gone to many concerts; I have been in many churches. However, I have never combined the beauty of both. As I sat in my seat, the melodic notes washed over me in waves of divinity. I perused my surroundings, the angels that hung symbolically over us, hopefully keeping us safe through the remainder of our travels. The foursome continued to pluck out celestial compositions as I sat and reflected in gratitude for my many travel experiences and offerings I have been blessed with.
After several encores, we exited the church and made our way to dinner. As mentioned before, the ticket included dinner but in a different location. For some odd reason, I thought we would be dining pew side in the church, baguette crumbs and all. This was not the case, and for us (and the church cleaning crew) probably better for all parties involved. We walked in the dark evening, shadowed by the lit up Notre Dame Cathedral http://www.notredamedeparis.fr/en/. It appeared be a popular meeting place and there was much activity. As we paced ourselves, parallel to the colossal structure of the church, we gazed sideways attempting to take in the magnificence and make our dinner reservation.
We arrived at the Les Fous de Lille http://www.lesfousdelile.com/just in time. It is a unique restaurant adorned with chickens and roosters displayed sporadically and kitschy chicken references all throughout. The menu was a set menu with eclectic, tiny portions- but oddly satisfying and delicious. My meal began with a tomato and crème fresh appetizer. Hubs had a sword fish beautifully decorated, miniscule portion plate. This was followed by a main course of black rice and a variety of vegetables for me and a salmon for Hubs. However, the salmon was not cooked and very sushi-esque. The Hubs enjoyed his raw sea life as he drank his red wine. The whole meal was finished with strawberries and cream. The waitress was cute as a button and the service was impeccable.
The whole day, evening, concert, meal and company were sublime and may go down as one of the most enjoyable in a very long time. We walked back under the Paris moonlight, window gazing in interesting storefronts. As we tallied up our day's events, I took note of the almost 25,000 steps that we had accumulated.
---
Day 4 Paris
 Day 4 would be our last full day in Paris. Everything we have done thus far has been beyond my wildest dreams and has surpassed any expectations I have had. Since we've arrived, I have witnessed individuals of every demographic running along the Seine River http://www.aparisguide.com/seine/. I have become quite an avid runner over the past year, which alone says much about me if you have referred to previous trip reports- where the common theme centered around me- a large American girl in a petite international world-getting stuck in subway turnstiles or cramming into tiny European spaces –always with me as the butt of the joke (no pun intended).
As I continue down my weight loss journey, over 2 years now, I appreciate being "normal size" when traveling. It makes a significant difference, and in this case alone-the notion of running along the Seine River would have been impossible when climbing a flight of stairs left me winded. I share all this with you, so you can fully grasp the magnitude of this event for me.  I arose at 530 am- still dark and dressed in my running gear. I had no idea if I would have the courage, strength or confidence to do this- but why not? When will I ever have this opportunity again?
I left the Hubs snoring, tucked so comfortably in the bed that I just abandoned for the dark unknown. The hotel, just a quick 2 blocks from the Seine made this endeavor very ideal. As the dark sky began to lighten with the morning dawn, my feet took over and there I was music in my ears, pounding the Parisian pavement in all my glory. With every foot thud and arm swing, I gave praise to the beauty around me. I passed fellow joggers waving to me in camaraderie. I knew I had a long day ahead of me, with ample expectation of walking, so I knew I had to leave a reserve of energy. I ran an easy 3 miles in actually good time and made my way back to the hotel. It was a glorious experience, unique to only me and now you in my sharing.
We headed out for the day-starting with a nice breakfast. We dined just a few doors down from our hotel at Le Buci http://www.le-buci.com/. I had a nice cold bowl of yogurt with honey and the Hubs had eggs. The service was quick, the meal was tasty and provided us with the stamina we would need for our big day at The Louvre Museum https://www.louvre.fr/en/.
Even though we had attempted to go upon our first night in Paris, the plan was always to spend a full day there. Having been there-as well numerous times, we mapped out a strategy on what we had to see and what we were willing to miss. Know that if you ever visit The Louvre, it is massive and exhaustive and impossible to physically see it all. I know I mentioned this upon my first entry but even on our 4th visit, we have to tell ourselves this. We arrived at the well-recognized glass pyramid and went straight to the top. We took our time focusing on Italian Renaissance; truly some of the best works-in my opinion in the world. There is also a nice collection of Vermeer- the Dutch painter, who only has 17 paintings in circulation, so a few is a big deal. We made our way through many of the galleries, avoiding the crazy hub-bub of the Mona Lisa. This is certainly a once in a lifetime painting to view, due to the importance of it. However, between the chaos of the tour bus crowd and tourists similar to a pilgrimage seeking Mecca, the lines, the protective glass (all for good measure) all take away the viewing experience. All in all, we spent relatively the whole day there, absorbing as much as we could, as much as our mind and body would permit.
We left there, fully satisfied and returned to the neighborhood from the evening before, near Notre Dame, to revisit some of the shops we had only gazed at through the closed window fronts. One of which, I could not stop thinking about. The Hubs in an effort to shut me up, zig zagged our way to right to the store-Claire de Reve- http://www.clairdereve.com/.
A charming shoe box of a store with delicate puppets and hand crafted marionettes, as well as sturdy toys and other trinkets. The owner was very passionate about each puppet and was patient with us as we viewed each one. In the end, she threw in a little frog hand puppet for free that Hubs is fascinated with. The items are not cheap and truly no bargains are to be had. But, they are authentic and one of a kind and I truly never regret obtaining one nice object verses 13 poorly made, produced in another country souvenir dust collectors. (Although, I have a handful in my suitcase as we speak). After much negotiation a unifying decision was made and pair of king and queen puppets was purchased. They will lovingly reside next to our collection from Prague and Milan. No home is complete without a collection of marionettes, am I not right? . If ever in this neighborhood, I urge you to at least pop in as it has such unique items, you will most likely never see again.
From our 30 minutes of puppet haggling, we were exhausted. We sat at an appealing bench, right within the park at Notre Dame. The sun was in full force, but we were shielded in shade under a canopy of trees. We ate ice cream/ frozen yogurt as a Parisian version of Simon and Garfunkel strummed Stairway to Heaven. We rested our now sore footsies and recapped the day's stellar events. As we gathered our strength from carbohydrate sweetness, we made our way leisurely back to the hotel for our final evening.
It was a long day that required a lot of walking. The Hubs laid down to rest and I took advantage of the down time for my trip report. It was on this day that I began my entries. So, as you can see it takes a lot of effort to recapture these moments, recall them as they occurred and attempt to reproduce it in a way that doesn't put one in a coma (WAKE UP- if you are reading this!).
After Hubs was fully rested, the great debate over dinner began. Our last night in Paris- such pressure- so many options and we don't want to make the wrong choice! It was our hotel clerk that offered us a dinner suggestion that we quickly accepted. We did sort of indicate that a casual meal was what we preferred.
As we entered Brassier Vagenende http://www.en.vagenende.com/ we knew instantly-this was not casual-and this was indeed quite special. It is over 100 year old establishment with brass interiors, etched mirrors and the finest of ceramics. Parisian details adorn the restaurant and it was evident that much attention to décor has been maintained in that 100 years. As I was escorted with my backpack, sneakers and hoody to our table, I looked around at the elaborate elegance and immediately felt awkward. Placed directly next to us, so close our elbows could touch was a male patron who sadly had to endure our marital ridiculousness that I hope (please reassure me) that every couple goes through. For us-and I mean me- it is always the "great food debate". What to order, what can I change, can they make it vegetarian? I don't eat meat, bread, pasta, potatoes and flour (I try). This makes any food ordering challenging.
As I went through each food item arguing the pros and cons, tall, quiet business man sipped his wine sneering at us with disgust. I whined, moaned, groaned, whimpered, argued, and then finally sat in silence. In the end, I ordered a delicious (perhaps the best) Burrata mozzarella and tomato-so simple, but mouth wateringly impeccable. The mozzarella, impressively the size of a baseball was smooth and salty with a delicate softness in the center. The fresh creaminess and subtle tanginess was all that more enhanced next to the mild fruitiness of the tomato. A hint of high end olive oil and aromatic herbs completed this fine dish. The Hubs had a duck breast dish with a brown rich sauce. His potatoes appeared velvety smooth with a rich buttery sheen. He had crème Brule for dessert and we shared a compilation of tasty cheeses. Tall, dark and quiet next to us chowed down with gusto, plunked down a substantial tip and bolted out of there-traumatized by my Jersey accent that he will never ever be able to un-hear. For us, we left hand in hand- happy, satiated and bloated.
---
Day 5 Paris/Tourgeville
Day 5 brings our great Parisian adventure to a close. We packed up, said goodbye to our friends at Hotel Dauphine https://dauphine-st-germain.com/ and made way on foot to Sixth Rental car to pick up our car for the next segment of our journey. A few things before I move on about our hotel. The hotel is centrally located and is in a fantastic neighborhood. It is close to all the museums, restaurants, shopping and of course the Seine. The building itself from the outside has all the Parisian charm one could expect. Inside, it is not too fancy but has all the basics that are needed. The room was absurdly small, but so is everything in Paris. The shower was hot; the bed was comfortable enough, the maid service good. The front desk was the only deficit. I felt for being in a hospitality specialty, one should be able to offer advice, recommendations, assist with reservations, and have fresh drinking water available (not an empty container). All of these small things are so appreciated by a tired traveler. The staff at the reception desk represent the hotel. I feel in this regard, and this only, the hotel failed to meet my needs. We requested a few tasks that were simply dismissed or ignored. Having said all that, these are small minor shortfalls that would not deter me from still recommending Hotel Dauphine to my fellow travelers.
Our original car was not surprisingly available. We were forced to upgrade due to this. We picked up our spacious SUV (stick shift) and loaded up. As hubs prepared his navigational system, I got comfortable for a nice peaceful drive through the city. This was anything but! The navigator on his cell phone instructed him to go straight through the heart of the city. The traffic was staggering, driving in bus paths, through questionable foreign signs, with motorcycles weaving in and out of imaginary lanes all the while the navigational system not cooperating fully with a stressed out Hubs and a nagging wife. As I screamed and yelped at ongoing traffic in what now has become my "Edith Bunker" badgering heckle, the Hubs was in full on "tour guide" mode pointing out with factual commentary- each landmark we swerved on by. "On your right is the Arc de Triomphe, meaning "star of the juncture, merging 12 avenues together." Well, that is fascinating, but in lane 11 there is a motorcycle crossing over, and you have to merge over to lane 1. 12 lanes! It was a rocky start, but eventually we made out of Paris unscathed and all with a complimentary tour through the city.
As we made our way out of Paris, the landscape began to change very quickly. Amber colored fields sprawled out for miles, farms and cows and lush landscape. We eventually made our way to our first destination La Roche de la Guyon Castle http://www.larocheguyon.fr/.
Just an hour and a half drive, through curvy 2 lane roads and many roundabouts, we eventually made it. We entered the absolutely bucolic village, the white limestone mountain peeking through the thick tufts of greenery. The castle burrowed within the mountain strikingly overshadowed the tiny community. We immediately found a darling restaurant Creperie De La Boucle https://www.hotel-creperie-moisson.fr and settled down outside. The table was perfectly aimed for viewing the castle, the sun was out, the air cool and our tummies empty. We both dined on savory egg crepes- I personally am not sure how I feel about this food choice. However, it was what you eat when in France, in full disclosure; I am not a huge fan of eggs, so probably not the best person to ask. Having said that, it did have all the perfect elements of what a crepe should have and its presentation impressive, nonetheless.
 From there, we walked across the street to La Roche Guyon Castle and Chateau. It lies right on the same Seine River that dwells in Paris, built in the 12th century it has an extensive history. It is a fortified chateau- meaning it is a home built within the mountain. The Limestone rock served as a bunker during times of battle. The castle also became the headquarters for the high ranking German Marshall- Rommell during World War II. Oddly, this is only briefly covered and more information was provided regarding the vegetable garden. Regardless, the place was empty, with the exception of a gentleman painting. The self- guided tour takes one all throughout the residence, through the bunkers, up into the towers and down below where ammunition was stored. We explored all the nooks and crannies and got our money's worth. On the way out, we perused the gift shop chuck full of apple items, as we are now in apple country (pommes). However, I was instructed to hold out for the local supermarket, which we proudly purchased Pommes juices for $2 Euros.
I just want to add here, the weather has been astounding. Each day, I thought this is the most beautiful weather I have ever experienced and then the next day- even more so. This trip comes early for us, as Halloween has always been our time to travel. There has never been a rhyme or reason, other than what is referred to as the "shoulder" season (off season) lower prices, smaller crowds, easier travel all around, and always more enjoyable. However, the bargain this year was this week- which what we have been told all throughout our travels is HIGH season for this region. But, I share all this because I am used to much cooler weather, winter jackets, gloves and such. I usually find that weather welcoming as well. But, this- this weather has been unbelievable. Most days no jacket needed, flowers in full bloom, yes crowds remain, but after 30 or so European/International trips- this Girl and Her Hubs have learned how to work around the crowds and make do with whatever circumstances there are. In this case, we have not been disturbed by the crowds and it has not affected one moment of this whirlwind trip.
From there we drove about an hour to our next destination. We passed beautiful landscape and yellow cornfields. We rode on small country roads narrow and winding. We made our way to Jumieges Abbey, a former Benedictine monastery that dates back to 654- http://www.abbayedejumieges.fr/en/. Of course, through the centuries many changes, deterioration, destruction and other wear and tear have brought this structure down to bare bones. There is a mansion on the grounds with an exhibition on ruins throughout the world. We quickly viewed it-but focused outside on the remains of the stone architecture. As we wondered around the grounds and looked at how many years the Abbey has lasted and what it has endured. It serves as a metaphor for life and truly puts all things in perspective.
As we made our way to our residence for the evening, even though it was 8 pm-the sun remained visible darting in and out of the tree line. We drove through the unfriendly, highway, less aesthetically pleasing than the country rural roads, but a bit more efficient. The tolls however, were many and the French system is not as organized as the process we have at least in Florida. Each toll (and there were numerous) you have to stop and use a credit card. No easy pass or direct billing through a license tag. For Hubs driving a stick shift, holding his cell phone for navigation and handling a credit card became quite challenging. But, he multi tasked with ease and each time delivered us both to safety to our destination.
We arrived as dusk settled in at Manoirs des lions de Tourgeville  https://www.manoirlionstourgeville.com/en-gb. The gated entrance prompted Hubs to bellow out "The Lord of the manor has arrived." (And, this never got old each time we entered the gate). The manor house dates back to the 18th century. It is beautifully manicured with flowers and several inviting sitting areas outside (which we never made it to.)We had been corresponding with Phillip (the real Lord of the Manor) numerous times via email regarding our stay. Sadly and to our disappointment, he was away and his sister was managing the property and tending to the needs of the guests. The language barrier proved to be challenging, and unfortunately, Phillip had indicated he would assist with some of the inquiries we had made. In the end, we were lucky that we had done our own research and had not counted on his expertise as his sister was unable to even provide us with any information- at least that was a comprehendible verbal exchange- on either end of the dialogue. This is certainly not her fault at all- but this one component of this trip may have been a different experience having his input. Hubs had done so much driving, map reading, clutching that steering wheel for hours-so by the time we arrived, exhaustion had fully taken over. We purchased an array of picnic items at the local supermarket, cheeses, grapes and other spectacular items. We watched them in our palatial room, on fancy china watching undecipherable French sitcoms.
---
Day 6  Tourgeville/Normandy
Day 6 we awoke from the sounds of activity and daylight streaming in through the velvet, thick curtains. Our spacious suite in sharp contrast from our Paris hotel room is 3-4 times the size. It is filled with antique furniture, vibrant carpets and interesting paintings. We made our way down to the breakfast area, which is the manor's dining room. For schleps like us, the formality of the environment was a bit intimidating. There was one other couple seated at the ornately decorated table that held the spread of items- fresh fruit, pastries, yogurt, cookies, cheeses and meats.
The other couple spoke little English but was able to provide us with their itinerary of activities they had done during their stay. Some of the recommendations they offered were very beneficial and intriguing. Going on their tips, we ended up adapting that to our own agenda for the day. The initial complete awkwardness that began the breakfast ended with amicable farewells and thank you's.
Following our new friend's advice, we drove about an hour (maybe less- everything feels like an hour) to Sainte Englaise Museum http://www.airborne-museum.org/en/discover-the-museum/. As we arrived, the rain began to pelt down-which was very fitting for our somber day of World War II reflection. The museum is dedicated to the memory of paratroopers from the 82nd and 101st airborne divisions of the United States army who parachuted into Normandy on that fateful night of D-Day June 6, 1944. The museum is set up in a very utilitarian type of way, different buildings the main one resembling a parachute opening. Large glider planes displayed life- like simulations of the invasion.
As one walks through the recreations, loud ammunition ricochet through the dark ominous sky. One display places you in the airplane, along with paratroopers, the engine's roar is deafening, and the fear is tangible- even in this mock representation. The museum does an amazing job of honoring these brave men and depicting the overwhelming obstacles that they were forced to withstand. At the end is an extremely emotional presentation/film outlining the horrors of this time and then so beautifully-it is so succinctly tied to later on the tearing down of the Berlin wall. Included is Ronald Reagan's famous speech "Mr. Gorbechaf- tear down this wall." Having lived through this era and actually heard this speech as a young teenager, it touched me in such an emotional way. Understanding worldly matters a bit better with less of an egocentric mind, I fully absorbed the weight of his words, his actions and ultimately his impact on the world.
From there, sticking with this theme, we made our way to the Normandy American Cemetery and Memorial https://www.abmc.gov/cemeteries-memorials/europe/normandy-american-cemetery. This sacred site is dedicated to all the soldiers that sacrificed their life during World War II. It is free entrance and as if on cue, the rain stopped and the skies maintained a gloomy quality. There is a touching movie that takes one into the lives of just a few individuals that bravely fought and lost their lives. They interview their loved ones, recite letters that were written and share stories from soldiers that survived. At the time of this filming, the last vestige of these honorable men provided heartfelt commentary of what they had witnessed- all with unbelievable dignity, gratitude and humanity in their expressive words.
Outside, we faced the deep blue sea and brown sandy beach reflecting on everything we have heard and seen so far. It was all very sobering and it forced me to stay in the moment and only allow my mind to concentrate on what was in front of me. We walked down the path, past a large memorial and walked towards the infinite parallel rows of white crosses. The lush green lawn wet with dew brushed against our feet as we stood on the sacred ground. Each one of these crosses, was a boy, in some cases barely a man, fighting the great unknown. The horrors they must have witnessed, the fear in the final hours of their lives-we will never know.
The silence through the vast open field was resounding. The calming breeze that steadily blew by created a calmness that was much needed due to the sorrow of the subject matter. It was at times, too much to mentally take on as I roamed from cross to cross, with an occasional star of David. I began ever so quietly to weep for these men. The heaviness in my heart I could not utter the words as I have never felt grief on that magnitude. It felt odd to experience this level of anguish for something I was not a part of. But, in the end I reconciled this despair to humanity. To feel this is to be human. I felt reassured by this notion that I was able to offer my heart and my appreciation to something so much bigger than me.
I am not sure how you top off this experience other than in my case, end it with a pretty awful dinner. We drove back towards the manor unsure of where to go for dinner. Not being able to communicate with the manor owner had made it difficult for situations such as this. Left on our own devices, we usually end up making a poor choice. We stayed close to our area and dined at Le Bergerie. This neighborhood, family run establishment seemed to fill up fast. Patron after patron entered with enthusiasm double kissing the owner with great familiarity. As we sat down, the menu appeared enticing enough with a few options for me. I choked down a revolting salad with bitter tasting dressing that matched my bitter heart from this bad salad. I'm not sure how you mess up salad but this $13 Euro salad was very unpleasant. Hubs on the other hand had the Menu Du Jour that started with an appealing goat cheese salad, followed by a steak and frites. His meal ended with a cutesy container of what was called "white fromage" which to me is translated as cheese. But, in his case, it was deceptive looking yogurt with the flavor of sour cream. Perhaps, some sugar or fruit would have made this creamy glop palatable-but Hubs under protest slurped down the mystery muck in silence. Regretfully, the expensive meal made me yearn for my tasty snacks back at the manor. Regardless, there is always another meal and if this is the worst thing that happened on such a significant day-I am a lucky gal.
---
Day 7 Tourgeville/Normandy 
One week in our on our French extravaganza-at this point, without this detailed account and recall I would have little knowledge or need for what day of the week it is. However, at some point I do need to know when my eviction out of this lovely manor is unless I want to apply for dual French citizenship. Day 7 brings with it many necessities, one in which includes laundry duty. If you follow my travels, especially my longer ones such as this- clean clothes is essential. Here are some insider travel tips that I will share with you. Pack half of what you need. If you do wash, halfway through, then you can pack less, have more suitcase room- so you can buy more goodies for home. More importantly, pack as much as you can carry. For our travel, I can count on lugging this suitcase up subway steps, through cobblestone streets, up tiny stairwells in small hotels and everywhere else that will eventually be annoying or bothersome. I have learned through the years this valuable lesson. In this exact scenario-less is always more.
After another equally awkward breakfast with strangers around the family table, we set out for laundry detail. We had done our research and ventured out to the local laundromat (lavarie). Armed with a stinky suitcase stuffed with funky clothes at 9 am on a weekday- who else would be doing their laundry? Perusing our machine options, we noted a disproportionate ratio of 8 washers to 2 dryers. One other older couple, blissfully mid wash happened to be our only completion for the dryer. The happy couple pointed to one dryer full of cigarette butts and made motions for us not to use due to this. That would bring us down to one dryer. After loading all the clothes, I decided to stake claim on this dryer. With only 4 minutes of the wash cycle left Hubs went to the bar next door for some coffee and change, leaving yours truly alone. This was a risky move on his behalf and the following I lay no responsibility due to influencing variables including but not limited to-international travel adjustment, European Tylenol and remnants of the half-life from the caffeine in the tea 4 days ago. All contributing to what I shall name laundry lunacy. The following is a true story: I decided that if I clean out this dryer, then technically I am entitled to it. Correct? Are you following me? This is one reason why I always travel with antibacterial wipes. You never know when you may need to go all bootleg and hijack a dryer all for the benefit of clean undies.
I took out my wipes and cleaned out the large dryer vigorously. Then, with a handy translation app I asked the couple if I could use that dryer in 3 minutes since I cleaned it? The congenial couple giggled with my creative ingenuity and shook their heads- Yes- use it. Oui Oui.
As I turned my back towards the washer to get ready to unload my 75 pounds of aromatic offerings, a swine of a man, snuck in there, somehow unearthed wet clothes from somewhere and flung them in my newly cleansed dryer. The couple piped up to alert me, but it all was too late. I glared and sneered in disgust, making up French words and pointing to the dryer. The dryer stealer looked at me in horror. I think for sure he thought he was witnessing a psychotic breakdown. At this point, it was all about the dryer and I had no mercy for this thief. The couple, slightly alarmed by my reaction went on to translate to the bandit the situation. I'm sure he said back to them oh well, I didn't know. She's insane call the cops. Seeking validation, I texted the Hubs "I may have caused an international incident"-he texted me back, "well then I will stay where I am and have another cup of coffee".
The exchange went back and forth with me and my made up words and gestures and him acting like any normal person would be who was accused from a crazy woman of stealing their dryer time. For the 9 minutes it took for him to dry his 22 washcloths and then painstakingly fold each one corner to corner-I stared at him cursing his existence. We then proceeded to spend $20 Euros worth of change drying our clothes to a crisp. In hindsight, I felt pretty bad, but stand by my actions. It is all in the name of hygiene I say. *Dryer man- if you are out there reading this- I apologize for my actions and please do not hold my country responsible for my dryer machine mania.
With the burden of the laundry complete, we now had the whole day to do as we wish. I get a lot of credit for my superfluous soliloquy, but the brains behind the whole operation is truly the Hubs. Months and months leading up to a trip, the Hubs sets up a spreadsheet with all the details, moving parts and options for the trip. He has coordinated essentially a 5 star tour, minus the bus driver (that is him) the Sherpa for the luggage (again him) the tour guide (him, him, him). I just show up, strap on my seat belt and go along for the splendid journey it always is. In the past I would offer input, but lately, I tell him- just ignore my requests. Mine are always the hokey, touristy, rip off kind of activities that leave you empty and disappointed.
We made our way to Etretat- http://en.normandie-tourisme.fr/discover/normandy-must-sees/the-10-top-normandy-must-sees/etretat-207-2.html a spectacular coastal town. As our journey continued, the rain and dreary weather turned to glorious sunshine and clear skies. We parked along the road and took the 10 minute walk into town. As we got close to the sea, seagulls greeted us and a boardwalk welcomed us. We walked along the boardwalk, feeling regal, gentile as if from a Monet painting. The sea shells on the beach served as a carpet covering the entire brown sand. The waves were rhythmic with white peaks poking out. Hunger began to stir as it had been quite a while since our breakfast so many hours ago. We dined waterside at Brasserie les Roches Blanches. We gazed in awe at the oddly formed Chalk stone structures off in the distance. Hubs clucked open his vat of mussels and frites with purpose as I was in my glory feasting on a crispy vegan burger. I used the translation app, this time for good and not evil (as the dryer incident) to inquire if I could alter the vegan burger components. I greatly modified it, but with just a touch of a button- Voilà- we were having an understandable dialogue. Hubs meal was complete with a caramel crepe. The crepe looked beautiful, light and airy with the perfect amount of sweetness. I again did not partake in this indulgence, but Hubs was quite satisfied. My meal was delicious as Hubs agreed -he was too.
After our meal, we walked up the intimidating incline and made our way to the top. Lush green fields and scattered rock dominated the area. The rocks jetted out half- hazardly causing some mild safety concerns as the elevation of the cliffs are up to 300 feet. Once up at the top, clear, evocative views of the sea below and the iconic chalk cliffs dominate your visual field. We lounged up there in snuggle mode. As the sun beamed down on my face and I could hear the constant lapping of the active waves below, I had to pinch myself that this was not a dream. It was a beautiful moment. I wanted to bottle up this day, this feeing and remember it forever.
As we descended down, we made our way to the village below. It is a beguiling town with souvenir shops, biscuit (cookies) stores, restaurants and other retail establishments. I bought a couple useless knick-knacks until eventually my energy and wallet was depleted. We made our way back to the manor, this evening lacking dinner as our lunch was late and sustaining.
---
Day 8
Tourgeville/Normandy/Mont Sainte Michele 
On Day 8, I woke up freezing. 44 degrees outside with dew accumulating on the windows, a temperature these 2 Floridians don't see often. As I shivered under the thick shelter of the blanket, travel fatigue had begun to catch up. I flung myself out of the safety and warmth of the bed, knowing that a hot shower would revive me back. Awww, but this sadly was not to be.  As in every trip, shower issues plague me. Cold, icicles assaulted my delicate skin as I yelped and darted from the icy water bullets. I waited and trembled and resumed and repeated to no avail. At this moment warmth would not be available and I would make due. Usually, when these occurrences arise, it only affects me and Hubs has a sauna like spa experience. However, in this case, his was equally tundra like. Both awakened now in vigorous spirits we had our final breakfast at the awkward breakfast table. No other patrons were there, but all their bits and pieces from breakfast were scattered leaving us with the pilfered remains. Phillip, the owner had returned and made friendly conversation, then proceeded to go in the kitchen where we could hear him and his paramour clearly arguing in harsh French tones-then would breeze back in the dining room smiling. It was very sitcom like, a real life parody we were hostage in. As we said our goodbyes to Manoirs des lions de Tourgeville, I came to the realization of a few enlightening facts.
I don't think I am a 4 room manor kind of gal. The intimacy that is required as well as the well maintained manners I lack makes this challenging. The manor itself was beautiful, the rooms magnificent in elegant beauty and the grounds simply exquisite. The breakfast included was gloriously displayed and generous. I only share this as insight and nothing else. If ever in Tourgeville, France- do not let my oddities in human behavior affect your desire to stay at this enchanting, unique dwelling. Having said all that- the Manor was truly one of a kind and served as very beneficial home base to get us to our daily destinations.
The plan was to go into the city Caen. From the get go Hubs had some concerns due to it being a big city and parking issues. But, we decided to move forward as it was in the direction to our next residence and in researching-it seemed very intriguing. It is a port city in Normandy with important sites such as the Chateau de Caen, a castle dating back to 1060 built by William the Conqueror, two abbeys, a comprehensive Memorial Museum devoted to D-day, and a fine arts museum. All of these attractions are right in our wheelhouse. But, as expected we arrived around noon and circled the city searching for a spot. There was none to be found. Not even a garage. The traffic was horrendous and after a futile final sweep, we came up with a last minute alternate plan. As the passenger, I was able to view the castle during one of the many loops and until next time this will have to do.
We chose to go to the next town over Bayeux https://www.bayeux.fr/en. Bayeux is a town in the Normandy region as well. It is a medieval city with cobblestone streets and captivating French charm. We had no problem either finding a convenient free parking spot. Walking to the main street, it was overshadowed under the bright sun from the immense Notre Dame de Bayeux church https://www.bayeux.fr/en. We entered the Gothic church that had been dedicated to William the Conqueror back in 1077. The cold stone of the church in contrast to the ornateness throughout worked well together. We walked from nave to transept taking in the history and antiquity of this national treasure.
As we made our way outside, the sun began to emerge and the warmth was welcomed. We walked through the delightful village and walked along a bridge with loud quacking ducks. They squawked at us as if on cue for the entertainment of the tourist circuit. We munched on some fruity sorbet and then made our way to the Bayeux Tapestry www.bayeuxmuseum.com/en/. It is a 230 foot cloth that describes the events of the Battle of Normandy in 1066 led by William the Conqueror. It is housed in the Bayeux Museum and when you purchase your ticket you can get entry for the whole museum or just this. We chose to just view the tapestry. It is in a dimly lit room and the tapestry spans on into several rooms. The audio guide provided is set to start once you stand in front of the enclosed tapestry. There are 85 scenes roughly and it goes through each scene in detail deciphering each segment. All in all it took about 45 minutes. It is an important relic and part of history and I was glad to say I did it.
From there, we headed towards our destination for the night Mont Saint Michele https://www.ot-montsaintmichel.com/en/acces/venir-au-mont.htm. As we drove through curvy roads and golden cornfields, highway turned to 2 lane streets down to 1 lane skinny paths. As we grew close, perched high up, like Oz off in the distance was Mont St. Michele. It is truly awe inspiring and each fragment of the journey closer, it grew even more stellar.
We parked in a central area off the island and a shuttle takes you on a boardwalk to the entrance. Many of the travel writers we follow recommend forgoing a day entrance and instead arrive after 5pm, stay overnight and leave first thing in the morning. I was concerned that we would miss the best part but after experiencing the crowds even at the later hour we came- I knew that Hubs was correct in his planning.
Entering the area, there is a lot going on and much to take in. There is a wide boardwalk that welcomes you into this fortified mountain. Up at the top is a former abbey and dates back to the 8th century. Most striking are the mudflats that recede and advance with the tides. Upon entry there was no water noted and individuals were walking across the mud-which is actually a popular activity. The mountain creeps up like an ice cream swirl aligned with shops, restaurants and hotels. As we entered many day trippers and tour buses were fighting for shuttle space for departure, just as the tour buses had indicated. With some confusion and tourist shoving, we made our way to the hotel for the evening La mere Poulard Hotel.
https://lamerepoulard.com/en/home2/.
Situated on the 3rd floor facing the mud flats and boardwalk, we had beautiful views, perhaps some of the best on the island. The room had 3 beds, 2 rooms and was clean and spacious. We pulled up a chair and sat by the window just watching the view and the activity below. The scenic landscape was breathtaking. We sat and rested and enjoyed the much needed downtime after all the travel.    
As the sun set on the marshy ground below, people still trickled out of the island, first in herds, then in foursomes and by this time straggling just a few at a time. Who was left behind, would now remain. Back in ancient times, as the tides rose, people drown or were abandoned on the island. In days of battle, this would leave one in a dangerous position if those were your two options.
We grew hungry and ventured out to seek a restaurant. Not many open options remained. We ascended the corkscrew cobblestone path rising higher and higher, perusing dinner menus in speedy fashion. We ate at Auberge St. Pierre. In a cozy corner we dined on potato vegetable soup for me and Hubs stuck with his favorite Moules (Mussels) and Frites. The soup was a velvety tureen of a peculiar orange colored liquid concoction with stick like herbs poking around in choking hazard fashion. Hubs snapped open his fishy shells, now with expert technique fully focused at his task at hand. He teased the pieces out with determination and glee on his face.
After dinner, we continued to scale the cobbled zig zag passageway that led to the ramparts. We made our way to the cathedral. Of course, it was closed and we would never make it to the top where the former Abbey sits holding silent watch over the sacred land. As we stood overlooking licorice black sky against the luminescent glow of the stars and planets- the clearest I have ever seen without the city lights to obscure them. The steady gush of the water below, permeated the earth echoing out a strange unfamiliar sound making the eerie mood all that more profound. We looked out into the vast unknown, so far from home, feeling infinite miles from my daily life, reality and responsibilities. It was a foreign feeling to me that bubbled up unknown fears. I appreciate structure, hard work and discipline. These are my guiding principles and in the end make this trip and the luxuries that accompany it all worth it. We made our way back to the hotel for hours of uninterrupted sleep.
---
Day 9 Mont Saint Michele/Tours
We awoke in the morning, with pink flamingo skies and an altered view of the water and mud from the morning tide. We tried to arise early to beat the tour groups that would later infiltrate the island like a wildebeest stampede. One tour company actually did stay overnight in our hotel and we met up with them in the breakfast line- all 50 of them. We were grateful to have breakfast included and although the tour group had blown through and scavenged the buffet, we were able to find enough items to nourish us for the day ahead. As we left the island, people entering the Island were crammed in the shuttles, faces smashed up against the glass, eyes poised high at the wondrous phenomenon in front of them- the one we were leaving behind.
We had a long drive ahead of us leaving the region and moving onto the Loire valley https://www.loirevalleyfrance.net. We passed through scenic landscapes, fields carpeted with fertile earth. Lazy cows mindlessly grazing, sprawling farms, lengthy country roads only interrupted by the ever abundant roundabout. Trees cascaded over each other creating a canopy of shade as we drove on. We drove by sunflower fields at the tail end of their blossoming, cornfields as far as the eye could see. As we continued, Impressionist paintings I had seen just days before began to resemble these beautiful panoramic scenes.
After 3 hours, we made it to our destination- Villandry Chateau.
https://www.chateauvillandry.fr/en/. It is a grand chateau that carries much history and pride with it.  The incredible weather combined with it being a Saturday had brought out masses of people. The village that surrounds the estate was teeming with people, bicyclist and eager tourists.
We walked around the grounds, the immaculate English gardens, walked the trails and frolicked in a maze. The gardens were extraordinary and worth the price of admission. Flowers in full bloom, vibrant bright colors in meticulous patterns, a vegetable garden with fruitful and abundant produce, and even a pond and fountains with 2 perfect playful swans. The bumble bees buzzed around us due to the plethora of pollination. We toured the château as well that was dotted with some mildly entertaining art, antiquities and antiques-but the real show stopper for us was the gardens.
We left there and drove on towards Tours where we would stay for the next 2 days. We checked into our pleasing hotel- Hotel L'Oceania https://www.oceaniahotels.co.uk. Embedded in the heart of the city, it is across from the stunning city hall. It is situated in a lively neighborhood filled with a variety of restaurants and retail shops. Checking in the clerk was as friendly and helpful as could be. He helped with our 600 bags and alerted me that we had been upgraded to an executive suite. Could it be this travel report that has finally paid off???
The hotel is 4 star and feels stately. There is a luxurious swimming pool and Jacuzzi, neither of which we used. There is a fitness room with the bare essentials that I was grateful to have available especially, after 9 days of being a slug of a co-pilot, grazing on carbohydrates to pass the time away. The room is large for city standards, with an extra sitting room and a picturesque view of the tree lined street below. After we got situated, we rested for a while chomping on pistachio nuts window side as Hubs caught up on the news.  Up until now, we have been unable to get any English speaking news or shows for that matter, so we were glad to be able to catch up to current events.
Hubs lingered in the hotel gratefully watching a baseball game on his cell phone while I checked out the fitness room. Thrilled to be able to do some activity I ran like a wild stallion on the treadmill conjuring up my jubilant memories of my Seine running experience.
Sweaty and rejuvenated, I went exploring the neighborhood on my own. I attempted to go to Starbucks but it was already closed. I began seeking food options to bring back. Still in my workout gear and soaked from my treadmill frenzy, I was intimidated of where to go. 20 somethingers smelling fresh and groomed to perfection were out and about for prime mating season. After circling the block numerous times, I settled upon a Thai Vietnamese place called Wok Me. The friendly owner who spoke English came out of the kitchen to assist me. I explained to him my diet limitations and he and his wife prepared a creation just for me. For the Hubs I ordered Pad Thai. The owners were very friendly, accommodating and by the end of the order we were friends for life.
Upon return, I graciously displayed to Hubs the food offerings. I was proud of myself for venturing out, if not only a few blocks in a foreign city and was able to reciprocate in some way as the Hubs has been doing all the driving, planning and coordinating of this entire trip. I wanted so badly for this economic meal to be the best food I ever had. Sadly, most of it went uneaten stinking up our nice clean room. The food lacked any resemblance to Thai, nor did it bring to mind any Vietnamese food I have ever had. It had a hint of Indian nuances (and since the owner told me he was form India- this makes sense) but in a muted, unseasoned way. We nibbled with optimism until finally we admitted defeat abandoning the large amount of leftovers. Sedated from our mystery meal we slept with lucid dreams laced with foreign seasonings.
---
Day 10 Tours 
A heavenly sleep was had cocooned in our sumptuous bedding and black out curtains. We languidly arose and made our way across the street to Starbuck's. It was the Hubs first Starbuck's in over a week and he was thrilled to consume his familiar caffeine. We sat staring at our glorious view of City Hall with the backdrop sound of aquatic fountains cascade down.
After the Hubs was sufficiently caffeined up, we began to explore all there is to see. We truly only had one day to absorb all there is to in Tours so we wanted to maximize the most of the day. Our first stop was the Basilica of St. Martin http://www.sacred-destinations.com/france/tours-basilica-st-martin. The original church dates back to 466, but many demolitions later including the French Revolution destroyed the church many times over. The church that stands today was rebuilt in 1860. We sat in silence looking around at the many sacred details including the crypt below.
From there we visited the relics that remain of Charlemagne Tour (Towers) https://www.tours.fr that was connected to St. Martin's Church. Not much remains but a few arches that have seen better days. But the antiquity and sanctity of it remains. As we made our way through medieval district called le Vieux and entered the ancient square called la Place Plumereau, the architecture had certainly changed to half-timbered houses and plush ivy rooted on the exterior of the houses.
We then went to Muse du campagonnage http://www.museecompagnonnage.fr a museum specializing in French trade guild history and crafts. Apparently, this day was "Free Heritage Day" which means all entry was free. In some regards this was welcoming, but it also drew greater crowds. The museum did not include any English description so I was and still unclear what I viewed. The items displayed were interesting and since we did not pay nothing lost and in this case minimally gained. We did however- meet a friendly American couple –Lois and Dave from Washington D.C. They were well traveled and offered us some helpful tidbits.
Next we went to Tours cathedral http://www.sacred-destinations.com/france/tours-cathedral built in stages between the late 1100's and finished in 1547, it is the main focal point of any Tours visit. Luckily for us, our visit coordinated with Sunday mass. The service was already under way. The immense space was filled with parishioners. As we stood in the back, I took it all in. There was a deep sense of community that resonated. Beautiful French hymns echoed against the heavy stone walls. Children restless from the kneel, sit stand commands were shushed by their parents. The altar boys, gangly and awkward held large candles and giggled in youth adolescence. The smell of frankincense filled the air with spicy, herbal pleasantry. The organ, a relic itself, scaling high to the ceiling provided rich, haunting sounds that bellowed through the hall. Although the service was performed in French, there were familiar notes weaved throughout that I recognized. Afterwards, we walked around the entire church taking in the history, the magnitude, and the stillness. Stained glass windows adorned the church, each one as unique as a human finger print, possessing its own identity. The whole experience evoked emotions and provided me momentarily with a centered calmness.
After our church experience, we ate directly next door at La Grange Des Celtes. http://creperielagrangedesceltes.fr/. The outdoor tables were overshadowed by the mammoth stone structure. We ate savory, buttery, filling, Gruyere crepes as the sun heated up and the shadows began to shift.
After our memorable lunch, we walked through the park over the Loire River Bridge. The river bed was low and the sandy islands held dozens of gray lounging birds. Runners in heavy gait sprinted over the bridge creating a tenuous vibration perhaps that is why this was a pedestrian bridge only.
We then headed to the Palais des archeveques muse des beaux arts http://www.mba.tours.fr/ – the Fine Arts Museum- formerly, the bishop's palace. Upon our travels, our schedules were affected by "siesta" where businesses close for an extended lunch and rest period then re-open. This happened to be the case for this museum. We arrived a few minutes early and met our new friends Lois and Dave in the park. We seemed to be exploring the same museum circuit. We sat in the serene park discussing our common love of travel. It's funny- how total strangers can connect, if not for just a moment, due to a great commonality and passion for art, music, culture, travel and history. We exchanged contact information and told them that they very well may end up in this report. So, Lois and Dave if you are reading this- we enjoyed meeting you and hope to see you one day in the future in D.C.
This museum was free as well and the place was packed. This is not the most ideal way to view art, especially when the building is sweltering hot. My initial review was disappointing in comparison to what we have seen so far. However, at the basement level an ample array of Italian art was displayed. These were exceptional and balanced the previous feeling of being let down. We roamed around taking advantage of our free entry.
By this point, we were growing weary. And, sadly, so sadly, it was Sunday and ALL retail stores were closed-every single one. This thrilled Hubs to no end as today no extraneous spending would be done. Like a mirage in the desert, a line snaked around the old town center, I grew curious…what could this be? All the hub bub was centered on a gelato (crème glacee) stand named Tutti Gusti that apparently was quite popular. I had grown to truly appreciate this frozen yogurt unflavored that they have. It was tangy with the perfect balance of sweetness and entering it into my calorie counter, the caloric figures did not make me feel too guilty.
There is truly a quality difference in the dairy products here and of course, the cheese is truly in a class of its own. The texture, the flavor and I am certain the fat volume exceed our U.S. version- having said that- I am truly cheesed out. But, if there was ever a place to get your "fromage" on it is here. The cost as well was quite economical as it is one of their leading products- as we saw all the cows in the fields. And, yes if you are wondering- this vegetarian does do dairy. It is one last weakness and during this trip, I got to truly embrace it. Anyways, we sat at a table lapping up the creamy deliciousness without a care in the world. We knew our trip was winding down and it is these small pleasures that later when the American Express bill comes in-I will try to recall.
We made our way back to the hotel. Hubs kept himself busy with baseball, I headed to the gym. After sweating off a few calories and disposing of some gelato guilt we reunited for dinner. It was pretty late and our food options were few. With the suggestion from the hotel clerk, we dined at New Lita http://newlita.fr/ as they were getting ready to close. We sat in cushy chairs at the bar with only a few stragglers and ate a veggie burger for me which was quite tasty. It was served on a bed of greens with a creamy, tangy dressing. I requested no fries as it is (was) my kryptonite- but disregarding that request a serving of crispy, golden, salty fries were placed in front of me. I swiftly and sadly pushed them aside. I did not just run on that treadmill to counteract it with the evil laden spuds. Even sans frites- the burger was fulfilling enough. The Hubs had a Cobb salad filled with all the usual goodies. With salad dressing lingering on his lips, he chomped with delight. After dinner we called it an early night for our final full day on our French adventure.
Day 11 Tours/Paris
 There comes that day on a vacation when the realization of departure becomes reality. It is a sobering thought- many times overwhelming. Sometimes just to go to the couch from the chair is too much. So, imagine packing up 12 days' worth of crud, distributing it in some way to throw off the stench of dirty socks, hiding your overpriced regrettable souvenirs, rationing out your toiletries in a mathematical scientific formula so that the last spritz of deodorant and end of trip coincide- Hubs gets it spot on every time- all in the effort to haul you and all you worldly necessities 6,000 miles home. If you think too long and hard, this could cause someone to be in a fetal position half way to the rental car drop off. However, to quote the Almighty Hubs- "it is all part of travel."
So, as we leisurely awoke on our final full day, we took our time, gingerly tossing odds and ends that we will find in the Spring as we venture to our next destination, such as the fossilized banana in the Hubs ski jacket of 2016. We eventually made it out of the Hotel L'Oceania https://www.oceaniahotels.co.uk. A few things to discuss regarding this fine hotel-we were really pleased with this hotel. From the minute of check in (speedy and efficient) to check out, the staff was quick, helpful, extremely friendly and available. The location is in a great neighborhood central to most things. Parking was somewhat of an issue that I will not get into as the Hubs is still twitching with PTSD over a certain tight spot and mirror vs. wall scenario. It was $10 a day, which we were content with. The fitness center was good enough. Lacked water, but other than that –I was grateful to be able to use it. The pool as pretty as it was- we did not come equipped with bathing suits and lacked time for this interesting option. It did not include breakfast, this is always a surplus-but we made due with Starbuck's. The fact that we were upgraded upon arrival was big in my books and if in Tours, France- I recommend this practical splurge of a hotel.
Next on our list was the city of Amboise https://www.experienceloire.com/amboise.htm, What an interesting city which I wish I would have had more time to see. Scaling foam colored rock are imbedded in many of the community structures such as restaurants and hotel- within the side of the mountain. We made our way to Clos Luce http://www.vinci-closluce.com/en. This was the residence of the king and close revered friend of Leonardo Davinci. He spent the last 3 years of his life here, under the King's shelter. He was deeply loved by the King and his sister and a caring friendship was shared between the two. It is a large commune, unlike any of the chateau's we had seen. It had medieval elements but was subdued in elegance. It embodied comfort and intimacy and showcased many of Davinci's finest accomplishments. On his journey from the Alps, he brought his 3 favorite most beloved paintings, one of which was the Mona Lisa.
It is a short self- guided tour with only a small English pamphlet to fill in the blanks. It was a popular destination and had a steady flow of tourists coming in. Once outside the compound, are beautiful grounds, serene and meditative with classical music leading the path. Green ponds with lily pads garnishing them lie under wooden structure bridges that Leonardo himself designed. He apparently was quite the inventor and all along the winding grounds display his many advanced, futuristic machinery, inventions and structures. All of which later came to fruition from other creators. There are many peaceful picnic areas throughout as well as several dining options. Hubs and I had purchased a few items prior to our arrival for this very purpose.
After a few fun packed, entertaining hours, we eventually headed to the car for our 5 hour journey in bumper to bumper nerve racking traffic back to Paris. We had to return our beloved Diesel fuel 5 stick manual Jakdar SUV. A fine car which Hubs navigated with ease, we received a feisty bucking bronco and returned a tamed Thoroughbred. He was never more happy than to relinquish the car and be back in the pedestrian world. Although, it certainly served its purpose as we could not have covered the geography that we did without it.
By the time we entered the Hilton at Charles de Gaulle Airport it was 9 pm. We had left Clos Luce at 3pm. The hotel is right within the airport terminal and could not be more convenient. We were once again upgraded to an executive suite which sadly would be lost on us for our less than 12 hour stay. On our way we had picked up picnic items at a French Walmart of sorts. We sat in a comfy modern room, watching the flicker of the lights from the airport, hearing the intermittent roar of 747's and chowing down on what would be the our last French cheese.    
---
Day 12 Paris/ Tampa, USA
In the morning, bright and early, I made it a point to go to the fitness room. I had a good workout, a little rusty but I will get there as I detox from the many quantities of Sorbet I had ingested. After my workout, we showered, packed up and departed for our terminal.
I sit here now on flight 1167 from Frankfurt to Tampa with my neighbor's head suckling my lap in an invasive entitled way. I could be annoyed, a part of me is. But, as I recap this extraordinary trip, I am beguiled by the beauty, diversity, and splendors of what France has to offer. This will be my 4th trip to Paris and one of numerous to France- all different regions. Each time I visit I feel I have a better grasp on the people of France, their culture, their interesting history, the delectable cuisine, their stunning geography and their magnificent art. But, each time I am exposed to a different side, with depth and layers and real stories, real people and just like us a sense of community. I leave France this time, perhaps for a final time with nothing but love in my heart for this country. I was treated well when many times, I did not deserve it (recall the drying machine). The French are certainly unique, guarded and stoic- perhaps due to their history for good reason. They have sometimes been misunderstood and inaccurately misjudged.
I will end this long blog with my Top 10 for this trip and not necessarily in this order:
(10) The Louvre
(9) The weather
(8) Luxembourg Gardens (and the Puppet Show)
(7) The frozen yogurt/gelato
(6) Normandy World War II memorial activities
(5)St. Chappelle and the sublime concert followed by meal at Les Fous de Lille
(4) The puppet shop Claire de Reve
(3)The diversity of locations, hotels and activities Hubs planned. He is a great travel agent/Tour guide/driver. The best.
(2) Etretat The whole thing baby…(especially that veggie burger)
(1) Running on the Seine River in Paris at sunrise. Life changing
Well, folks the time has come to end this baby. If you stuck with me from beginning to end- I commend you truly .I find this account is best read out loud, preferably someone reading to you or in your most mundane, dreaded activities like waiting at the DMV, Dr.s office, or simply accompany it in the bathroom. I have heard it is a muscle relaxer in every sense of the meaning. Regardless, your commitment to read this through the end means much to me. It is a true labor of love that feeds my soul. Until we meet again, Spring in Argentina.
Love & Parisian kisses, 2 on each side,
~B&F~