Argentina March 2019
Top 10 Highlights  *In Sequential Order:
Hotel in Buenos Aries-AQ Tailored Suites
Tigres Day Trip/ Boat Ride
Rigoletto Opera at Teatre Colon
Telmo Street Market
Nano Stern Concert
Bike Ride in Buenos Aires
Selvajie Lodge in Iguazu
Iguazu Falls Day Trip
Horseback Ride in Iguazu
The Argentinian People/Food/Culture
---
Day 1
Buenos Aires, Argentina
Hola' -from sunny and spectacular Buenos Aires, Argentina- the "Paris of the South". I am sharing this travel full of magnificent detail and information in the goal for you -the reader to feel as if you are experiencing this as well. It is not meant to be read in one sitting (however, it certainly can be) especially if you are a person with a short attention span. Additionally, this is written post trip – different than my usual writing style, allowing me more time to let it settle and provide a more cohesive product that will keep you engaged.
This edition of A Girl, Her Hubs and a Suitcase has been brought to you by the warm, sexy tantalizing continent of South America- Buenos Aires, Argentina to be exact. Argentina has been on the wish list a while with its colorful allure provoking curious cultural fascination for both Hubs and I. After delightfully exhausting most of the European countries, just as the Argentinian Peso was tanking we decided to pull the travel trigger.
A GIRL AND HER HUBS TAKE ON ARGENTINA
The concept of exploring outside of Europe is not unique to us, as we have been to Asia, Russia, some of the Celtic nations, Turkey and last year even Africa. However, Argentina was a fresh idea, a new locale and an absolute unfamiliar travel path. Barely any time change, an easy flight and the Hubs having taken Spanish in the 9th grade basically deeming him fluent in the desired language-it sealed the deal.
We arrived in Argentina in the early morning hours via Panama City, Panama-an 8 hour straight southern dip into South America, passing under the Equator. A pleasant night flight filled sleep laden with tango filled melodies-left me rested upon arrival. The inconsequential 1 hour time difference was barely noticed and dually appreciated as the absence of jet lag and that all too familiar zombie apocalypse feeling was avoided as well.
We eventually made our way to an Uber in route to our Hotel. As I sat in the backseat of the Uber, I took in my surroundings on this congested Argentinian Super Highway. Urban high-rises stacked in graffiti laced concrete one after the other for miles. Driving in the quiet vehicle with no shared language (sadly, Hubs 9th grade Spanish had failed him to hold any conversation other than numbers up to 9) became an all too familiar theme. I dozed off and on in the solitude of silence- a certain freedom of not having to make small talk. This is purely business. You keep my back seat clean and pay me- I will deliver you safely. This unsaid agreement works well for me.  However, in the world of Uber and travel as well-much can be exchanged without the distraction of words. Ahhhh, that is deep. Marinate in it a moment. There will be more of these introspective nuggets peppered throughout this labor of love. Consider it a bonus with my gift of masterful penmanship.
We eventually made it to our residence for the next 6 days- AQ Tailored Suites https://www.aqsuites.com/. This 10 story slender hotel is modern, clean, and comfortable lacking really nothing. It is on a busy tree lined street bustling with activity but once inside the luxuries of this establishment make it easy to erase the chaos of the city. The hotel is situated in the neighborhood of Recoleta- an upscale, posh neighborhood- with European grandeur and old world historical architecture. The buildings and ornate designs are wonderfully preserved as if they were stored in a time capsule.
ENTRANCE OF AQ TAILORED SUITES
Carla, the receptionist at the front desk became our Buenos Aires advisor on all things. Arming us with a map, some helpful advice and dinner suggestions we made our way to our inviting suite. A spacious room with a kitchenette and terrace welcomed us. As it was now midday, the gravity of travel started to weigh down. We pulled back the heavy thick curtains to block out the intense sun. The cushiony linens and large king bed cradled us to sleep for a few much needed hours.
BEDROOM OF AQ TAILORED SUITES
Awakening to the sounds of afternoon downtown hustle and hunger brought us back to reality. We awakened to a renewed energy. We dressed and made our way to explore first our internal surroundings and then later our external ones. There is infinity pool located on the roof top of the building- the 10th floor. Situated next door subsequently is The Holocaust Museum, which is now in renovations- sadly, this impeded what would be a stellar city view from the pool. Dipping my toe into the frigid water, I knew my bathing suit would stay unused at least for this portion of the trip.
ROOF TOP POOL
We set out to explore our beautiful neighborhood. We were warned numerous times even prior to leaving for Argentina about safety concerns, phone stealing and other security worries. I was prepared for the worst, having already been a victim of theft on other trips. Fortunately, there was never a moment during the time in Buenos Aires that I ever felt any kind of danger. I stayed alert -as I would similarly in New York City or my hometown of Tampa, Florida.  We walked through the busy streets as the sun began to set over the Buenos Aries sky, a magnificent hue of flamingo pink. We sat on a park bench in Plaza Lavelle. This park has historic significance named after Juan Lavelle one of Argentina's revolutionary heroes. Impressive, centuries old trees that date back to the 1800's, poignant monuments dot the park commemorating lives lost tragically through terrorism.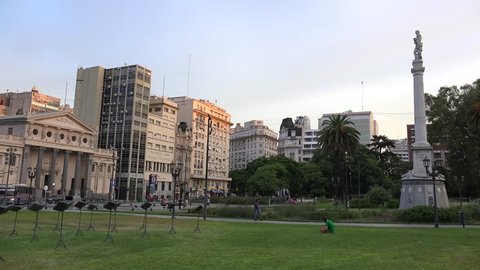 We continued walking through the downtown, amazed at the architecture similar to Paris. Having just been there in September, it was all still very fresh in my mind. Argentina has a strikingly European charm to it. The familiarity is an elusive moving target- a déjà vu aspect of parallel worlds in a geographical juxtaposition. As I made these mental abstract connections, hunger began to emerge.
ARCHITECTURE
Our dining selection was driven by the helpful advice from the hotel Aires Crilolles http://www.airescriollos.com.ar/ -an Equestrian themed Parilla (Grill) adorned with Gaucho paraphernalia. A smoky, meaty odor permeated the air. Carlos, our waiter greeted us with an Argentinian elegance enthusiastically guiding us with our menu selections. Hubs chose a fried pastry so poetically described that when an empanada was placed in front of him-he was shocked. However, later on he admitted it was the most delicate and scrumptious empanada he has ever had. This was followed by a pink salmon with exquisite geometrical seared charcoal marks. For yours truly, I had Proveleta http://www.asadoargentina.com/provoleta-grilled-provolone-cheese/ which is grilled Provolone cheese. It is a gooey, decadent disc of provolone – addictively delicious, unique in texture and flavor. It was served on a bed of arugula and sun dried tomatoes. Being pizza free for 3 years, this is as close to pizza as I could get- and I was pleased. We also split a tortilla omelet which is a highly complex potato omelet- incredibly hearty and fulling meal. Goody bag in hand- which sadly, would never be consumed again-we contently walked back to the hotel under the Buenos Aires moonlight to rest for the next full day ahead of us.
Day 2
We awoke to the energetic sounds of the city as warm sunlight seeped in the dark room.  If you follow my travels, you will sense a pattern that with every trip comes some sort of yours truly shower mayhem. This one really was such an amateur move that I was even shocked by my madness. As I turned the shower thermometer gauge I struggled to find any warmth. I cursed and bellowed in misery at my neighbors in the room next door. I vowed to share my experience on Yelp and beyond. How dare my warm water privileges be taken from me? Moments later, after I gave up in futility opting for a bird bath-Hubs crooned out his shower was divine.
Later, I learned I just needed to turn the nob the other direction. I sent out silent apologies to my neighbors, hotel (and Hubs) deleting my imaginary Yelp review as well. Other than that, the shower remained luxurious with no other (user) malfunctions. As we are discussing South American plumbing here, I need to add this very interesting tidbit. The toilet flush "swirl" below the equator goes counter clockwise-verses the "swirl" above the equator. I experienced this fascination in Africa last year and have been entertained each time nature calls. If ever below the equator, I encourage you to check this out.
I want to add in here how satisfied I was with the hotel AQ Tailored Suites. All of the staff were very customer service oriented, focused on attention to detail, extremely industrious and especially helpful. Previous trips to other countries; I encountered a dismissive indifference at times. The fact that their quality of service was demonstrated each and every time (which were many) that we approached the front desk for help-was extremely welcoming and completely appreciated. Many small details not overlooked included the exceptional maid service, the accommodating front desk, and even providing me with soy milk after I inquired about it just once. It is these small, meaningful niceties that really made the difference for me.
We dressed and took advantage of the breakfast provisions included in the stay. After breakfast we walked to Starbucks and then later towards the main plaza to meet a Buenos Aires Free Walks walking tour https://www.buenosairesfreewalks.com/. These free excursions (tips are welcome and encouraged) are always a great way to start out a trip. It helps in getting to understand the basics of a city and sets a great foundation in which to go from and most importantly- on a budget. We always try to do this in whatever city we can-if it is available.
We met the large gathering that was then split into 2 groups-English and Spanish speaking. Our tour guide Dominque ushered us under the Teatro Colon awning http://www.teatrocolon.org.ar/en/the-theatre as the rain began to pelt down. She went into detail about the history of the theater-this Buenos Aires cherished treasure that dates back to 1908. On our Day 3-there will be more to say about this theater.
From there we traversed neighborhoods stopping at the 7 – 8 historical sites included in the tour. We viewed the statue of Don Jose de San Martin, the liberator of Argentina; the tour guide weaved in the emotional and tragic tale of his life and his contributions to this region. We walked briskly with the group, scurrying to keep up with her as we viewed embassies and ornate palaces.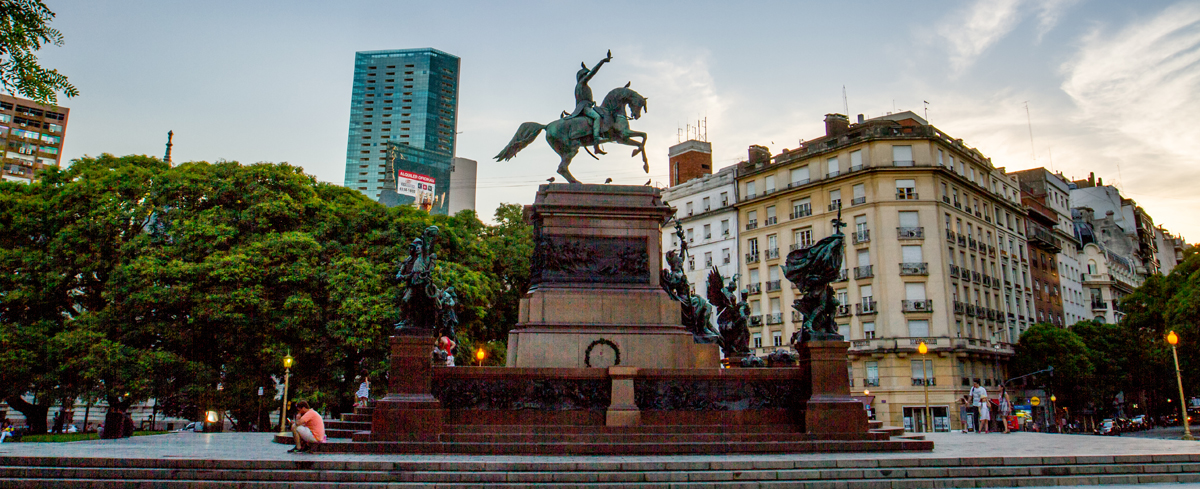 Dominique provided us with a lengthy and passionate discussion about the Malvines/Falklands War back in 1982. Growing up during this crisis (both her and I) she was closely connected to the upheaval it caused her country. As the morning sun dappled on the emerald lawn in front of us we formed a semicircle around the monument and she chronicled this tumultuous time.
We ended the tour at "El Gran Gomero" the 200+ year old gum tree- the oldest in all of Buenos Aires. It's labyrinth of branches stretched like tentacles, long and obtrusive- claiming its territory with pride. As the group congregated around the impressive tree, a seductive couple emerged in a Tango entwined dance. The duo stomped and swayed in sensual melody as the group snapped photos and clapped in delight. Seconds later the couple forcefully positioned a collection hat in our faces diluting what we had thought was a genuine moment to a bit staged and contrived. However, if it had not been for this moment- no Tango in a city known for its Tango would have been seen. I know- here is where you the reader gasp (insert gasp). It happens- Amsterdam- went a whole trip and successfully avoided what most go there for (and I am not talking Tulips). Similarly, other trips the same. Venice- no Gondola ride (speed boat instead). When something becomes too touristy- it weakens the original allure for us.

As we parted ways, we realized 4 hours had passed on this tour. Feet tired, bellies empty, bladders full and brain drain- we looked for the nearest spot to rest our feet. An inviting restaurant with outdoor seating was conveniently positioned right in front of us- La Panera Rosa http://lapanerarosa.com.ar/- no doubt tourist trap city. The service was awful, the food heartburn inducing overpriced plates of regret. It was presented deceptively beautiful- a curious textured quinoa burger that lacked flavor for me and for Hubs an odd unfamiliar form of meat on a roll. We asked numerous times for napkins as food drippings fell on us and ultimately resorted to my emergency tissue collection. But, it provided us with a nice view, a respite for our sore feet and allowed us to reenergize for more exploring.
LUNCH AT LAPANERAROSA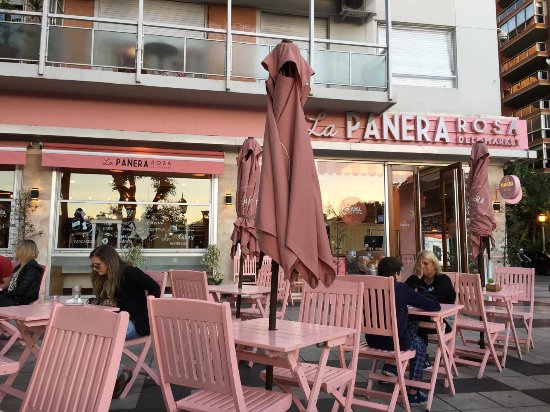 Our next stop was Recoleta Cemetery https://turismo.buenosaires.gob.ar/es/atractivo/cementerio-de-la-recoleta. This cemetery that dates back to 1822 is not just any old burial ground. It is a maze of marble mausoleums rich in art nouveau and lavish details and is one of the most visited sites in Buenos Aires. Eva Peron ("Don't cry for Me, Argentina") is buried here as well- although it is in a deeply fortified crypt which we were not able to locate. As I meandered from tomb to tomb, essentially miniature mansions for the elite to spend eternity in- I thought heavily about the individual whose souls lie there. It was a sobering thought as I passed by people leaning lazily on these sacred tombs facetiming a friend. The juncture of old and new intersecting would be a common theme on this trip.
RECOLETA CEMETERY
We walked back to our hotel rehashing the day's events as we dodged pedestrian, bicycle, car and bus traffic. The tiled sidewalks- a mine field for any vulnerable ankle as potholes, missing tiles and loose, slippery stone required constant attention. Still full from the overpriced lunch, we opted for some rather disappointing sorbet/ice cream at Freddo https://freddo.com.ar. Sleep came easily this night from a full, fun day of Argentinian activity.
Day 3
Sunshine was on the menu for our third day in Argentina.  After breakfast, on a whim we chose to take a day excursion to the town of Tigres- https://www.welcomeargentina.com/tigre/outings.html  (pronounced Tiger). An Uber took us there passing vibrant green parks abundant in runners, cyclists, and people out enjoying a sunny Saturday. Just 17 miles outside the city, one is transported to a French summer day in a Monet impressionist painting. This segment of Buenos Aires lies on the Parana Delta of the Lujan River. The Uber dropped us off at the end of the town at the Museo de Arte Tigres http://www.mat.gov.ar  which was not yet to open for another hour. Continuing with the theme of spontaneity we decided to go on a river cruise. We chose 1 hour due to our time constraints and budget.  We paid approximately $40 (USD) for this fun activity. The boat was medium sized and was operated by a captain. There were no other attendants on the boat with us. With the roar of the engine we were off, wind in the hair, sun in the face with nowhere to go and nothing to do for the next hour. The river was a cornucopia of boats, kayaks, canoes, yachts, and other water craft vehicles.All vessels played nice together in the murky brown waters.
We passed boat houses, clearly that have been there for generations, some most certainly had seen better days.  Nostalgic smells of wet earth and honey suckle transported me back to my youth at summer camp. Mega yachts and speed boats caused mini tsunamis for unfortunate paddle boarders. The vegetation was profuse and invasive.  As we approached the dock with the completion of our river voyage, the museum was in my peripheral vision.
BOAT COMPANY
Disembarking off the boat, we sauntered over to the museum
http://www.mat.gov.ar
as if on cue-just opening. A mishap of no change for our admission provided us with subsequent free entry. The museum dates back to 1912 and was once a country club for the elite.  It is a marble magnificence with French mirrors and impressive chandeliers. As one descends through the grand staircase, you are transcended back to an era long gone hobnobbing with the rich and famous.
On the veranda of the top floor, sweeping panoramic views of the River below occupy the visual landscape. By this time, the sun was penetrating down on us, illuminating the brown opaque Riverbed. Adjacent to the River is a glorious River walk that spans the island for miles. Waterside tables occupy the sidewalks as eager diners take in the luxurious scenes.
We walked for a while deciding what to eat for lunch. This topic is the majority of many heated disputes. But, after nearly 25 years together, the Hubs has managed to deal with my finicky vegetarian ways and has conceded over time. It is easier for him to appease me than to hear my irritating contention. I will admit, when I do defer to him for meal decisions it is always a memorable and enjoyable experience.
We agreed upon lunch at Tigres Boat Club https://tigre-boat-club.business.site. We sat on the large veranda listening to the sing-song chirping of the birds as the sun streamed through the trees. Our seasons are flipped, in the United States, spring has just begun. Argentina is holding onto to the last few days of summer as fall is now in progress. The weather was perfect for eating outside. We sat quietly watching cyclist wiz on by, in contrast to the boats lazily gliding down the River.  Hubs had a salmon stuffed with a substantial amount of spinach and shrimp, 2 notable portions that left him as stuffed as the salmon. A vegetable risotto was consumed by me. We lingered taking in the beauty of the day, weather and scenery.
After lunch, we continued to stroll down the river walk. Row boats staged on take-off ramps resembled famous painter Thomas Eakins drawings and his fondness for row boats. As we continued on, an amusement park ripe with activity was off in the distance. This small seaside village certainly had something for everyone. As we concluded our time there and went to meet our Uber- I feel the need to pause here and truly give a loud shout out to Argentina's Uber drivers. Uber transport was our primary source of transportation. We always appreciate the local flare that Uber brings to our trips whether it is domestic or international. Even though none of our drivers shared the same language, they provided safe passage for us to our destination and were ridiculously cheap!
Our most expensive Uber ride in Buenos Aires was $11 (USD) and that was from the airport which was a 45 minute drive. Most of the rides averaged $3-5! This really is a demonstration of their economy, their failing Peso and a true crisis. In retaliation to the low fares of the Uber- the Taxi drivers (according to what little was translated back to us) were lashing out at this competition- some violently by smashing in windows of Uber vehicles. The Uber driver explained this to me in broken English as the window remained open the entire ride. I understand commerce and the threat of someone's financial livelihood. However, as the consumer- it was an awkward place to be in. I will delve more into what we witnessed regarding their currency, the Peso and some other financial economic concerns for their country later on in this blog.
As I reflected in catnap style in the passenger seat, I rewinded back the day's events- what an amazing day it had been-sun, fun, art and good food. But, the day was not yet over. Arriving back at the hotel, we dressed for the evening's exciting events- a night at the opera- Rigoletto.  The Teatro Colon http://www.teatrocolon.org.ar/en/the-theatre -the same theater our tour began yesterday was the venue for this evening's opera. The inside of the building is as grand as the outside. Arched golden doorways and stained glass prepare one for the opulence that awaits in the seating area. We were perched in the 4th row and as the thick, red curtain was lifted, we knew a dramatic evening was in store for us.
A NIGHT AT THE OPERA
We have seen numerous productions of the opera Rigoletto. However, this production was pretty outstanding. The costumes, the scenery, the live orchestra and the singer's intense vocal range made this version the most memorable. After the show, we walked back in the darkness of night back to the hotel- I was having an internal deliberation of which part of this day was the most notable. Upon arrival, I was still undecided- as it had all been noteworthy- every moment, every second of this day.
Day 4
St. Patrick's Day/Hub's Birthday
This day was hot and steamy. It was also St. Patrick's Day and if you follow this blog- then you know- this Celtic day of celebration is also- the Hubs birthday. Venturing out in full St. Patty's Day pride on this Sunday morning the city was still asleep, which made my leprechaun regalia even that much more obnoxious. We walked for a long time, it seemed like miles to Starbucks. We walked through a gritty section in need of a good cleaning. All the stores were still closed but the storefronts in many were there for viewing. We apparently were in the guitar capital of Buenos Aires as we passed store after store of music and guitar goods. The Hubs- who is a guitar aficionado sighed and panted at the wooden acoustic beauties. I promised he would have an opportunity to visit these places later- but as fate would have it, we never did go down that street again. This was fortunate for us and our fellow future airline passengers for we would most likely be bopping down the aisle of a Copa Airlines 747 thumping some unhappy travelers' noggins.
After a quick respite in Starbucks we set off for the Mercado San Telmo http://mercadosantelmo.com.ar/. This open air street market, located in the oldest neighborhood in Buenos Aires which occupies blocks upon blocks every Sunday from 10am -4pm. This event was the highlight for me in Buenos Aires.
SAN TELMO STREET MARKET
Uninterrupted shopping for absolutely everything and anything you can think of with nowhere else to go and nothing on the radar. Hubs is inconsistent for his tolerance for shopping, however-once he finds an interest in something- he is unstoppable.  The beginning of the market focused on flea market type goods, used items, antiques. We spent some time combing through these items, looking for that "diamond in the rough". Although highly entertaining, we did not find any treasures during this time.
The kiosks progressed for as far as the eye could see, including the interesting stores and restaurants on the street as well. The whole area is exclusive to pedestrians and even with the intensely growing crowd-there was much space to maneuver around freely. We passed a guitar band, tango dancers, some sort of anti-climactic protest and then stalls and stalls of useless items that kept Hubs and I transfixed for hours. In the end, we bought- for no rhyme or reason- a leather whip/horse lasso, boleaderos (see picture below), a child's gift, a mask from the region of Tafi del Valle, a mug and a t-shirt with my new favorite Argentinian character, Mafalda.
ME & MAFALDA
Limping, hot, sweaty, surely stinky, dehydrated and hungry we trudged on back to the hotel to prepare for the evening's events and birthday celebration.  Craving that delicious Proveleto- we returned back to the restaurant we had visited the first night Aires Crilolles http://www.airescriollos.com.ar/. The dinner round 2 did not disappoint. Hubs had a steak, what Argentina is known for. We were pleased, full and happy and ready for the next part of our evening.
DINNER AT AIRES CRIOLLOS
Back home, prior to the trip I had secured tickets to a free concert at the Usina del Arte https://www.buenosaires.gob.ar/cultura/usina-del-arte. We took an Uber to the urbanized area. The event was free. I still am not clear how or why-but jumped on this online opportunity and achieved success through Google translation not really knowing what or whom I was seeing.  So, when we showed up with two copies of this "ticket", I was shocked they didn't send us away. The building itself is located in the artsy La Boca neighborhood. The building dates back from 1916 and is an old electrical power plant. What I experienced was a nice sized auditorium with good acoustics, comfortable seating and a very young, popular crowd.
CULTURA USINA DEL ARTE
NANO STERN & FRIENDS
The singer's name, whom I had never heard of is Nano Stern https://www.bing.com/videos/search?q=nano+stern+english&&view=detail&mid=4CC3A9772FE474A261A14CC3A9772FE474A261A1&&FORM=VRDGAR. I particularly thought Hubs would enjoy as Nano's guitar range seemed impressive. The concert did not disappoint. We had great seats and the crowd was revved up. He had many guests join him, none of which I knew either. We clapped, snapped, hummed, yelped, and swayed to every song and even laughed when appropriate- oddly not knowing one word of what was said. It was one of the oddest and most liberating feelings in the world to be completely "ignorant" to what was said around me and simply enjoy the moment for what was offered- beautiful romantic, melodic music with soulful Spanish lyrics. At one point, he had the whole audience join in and echo back his words. Hubs (and frankly I as well) swore we heard our dog's name being chanted. So, that is exactly what we sang- "Julie, Julie-et, Julie, Julie-et". We sang this out gleefully with the rest of the spectators feeling for a short time part of this unique culture. I'm 100% certain that is not what he was singing, but Hubs and I will always have this exclusive memory and joke that no one else (except my following of 3 that read this) now know. It's catchy- sing it with me- Julie, Julie-et, Julie, Julie-et…..
Ubering back to the hotel and chanting our catchy made up lyrics; I again tried to absorb the scope of the day. There were so many levels of newness for myself so far on this trip, unknown foods, foreign music, unique smells- new experiences and stimuli coming at me from all different directions. As I attempted to filter through all of it and process the day's events- I decided best to just take it for what it was- just like the words in the music I could not decipher- just enjoy it and perhaps later- I could make sense of all of it.
Day 5
If you are keeping track, we are at the halfway point on this trip. After breakfast, with a little bit of guidance from our front desk friends at AQ Tailored Suites, we took an Uber on this fine, sunny morning to Rental Bike Argentina https://rentalbikeargentina.com/. Fernando, the owner, set us up well with our bikes. Helmet on head, without truly any grasp of this city's bike lanes and traffic, we headed out like naïve tourists. Initially, the bike lane was efficient and shuffled us quickly through the city.
However, after only a few moments, the bike lane disappeared and we were full throttle in 6 lanes of deep traffic competing with city buses, cars and other cyclists in way more than a hurry than us. Hubs kept saying "act like a car, except if you need to act like a bike, then act like a bike". Divots deep in the earth tormented and teased us. We eventually made our way to the Port. We started to accumulate some speed when a policeman signaled us to inform us we couldn't ride on the path we were on.
We made our way to the nature reserve https://www.buenosaires.gob.ar/ciudadverde/espaciosverdes/reservaecologica. It was only partially accessible. By now, the sun was strong. Latin men senior- aged with no shirts, copious chest fur and burnt orange skin walked by. Food trucks displaying lots of fleshy, meaty carne piped out smoke from their health violated wagons. We took a rest as pesky bees and irritating mosquitoes buzzed around our sweaty, helmet heads.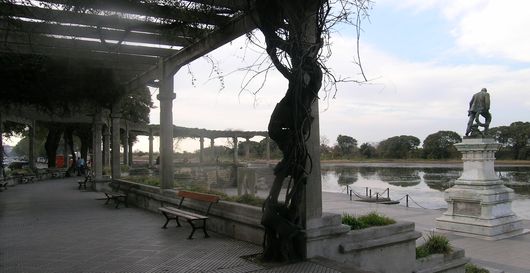 We entered a construction zone that was bumper to bumper traffic. Hubs tried to navigate his way through this like a snow plow, hurdling over plank boards and makeshift sidewalks to no avail. We eventually were forced to walk our bikes- now just a burden with wheels, through lunch hour traffic. Eventually, we made it to the street our hotel is on Montevideo. This tree lined, shaded street had a beautiful bike lane that was one direct line back to the bike place.
As we entered the street, there was one large atrocious hill. My legs swiveled in futility and exhaustion. Using one of my 3 gears, I made circular motions going nowhere, at some point I think I was rolling downhill. An older woman at the cross walk with me, looked in panic and fascination, as I cursed and spewed in my New Jersey accent. She asked me Estas' bien?" (are you ok?) Embarrassed, ashamed and struggling to stay erect, I hopped off the bike and walked the bike to the curb, walking with ease.
We continued to stay in the bike lane. As I began to feel more confident, I slammed my breaks on as I encountered a large, downed oak tree obstructing the street. Not only did I need to look for buses, pot holes, other cars, double parked cars, now falling trees and industrious laborers pushing carts of goods in the bike lane as well.
Wheeling into Rental Bikes Argentina and seeing Fernando, I felt compelled to tell him with a smile, ""Your city streets scare me. I hated every second of it." His bikes are good, his business is fine. But, for a novice bike rider as myself- the streets were treacherous. If you do this activity, take heed, study your map well. I didn't hate it- but it was scary and I did feel unsafe. Once I stuck to the streets in my neighborhood and stayed in the bike lane, I was able to enjoy it.
Fernando was beneficial not only in bike rental but some solid advice, tips for our future destination and where to eat locally. He pointed directing us to a restaurant 3 blocks away. He promised it was cheap, good and close.
Gijion is a local restaurant with an extensive menu. Not knowing one word in Spanish and no one there speaking English made ordering a challenge. I stuck with the only word I know- Provoleta – my same usual hockey puck of grilled cheese that now I believe at this time was forming a small bowel obstruction in my gut. This volume of cheese for any human cannot be good or advisable.
    But, nonetheless, I had no other alternatives currently. Hubs, as well was sticking with what he knew best. Salmon-2 magnificent pieces that put a smile on Hubs face as he struggled to finish it. I had an interesting fruit salad for dessert and Hubs had the flan. The meal itself was mere peanuts ($19). A lot was lost on translation but the service was good, the meal was hearty and the restaurant was popular.
LUNCH AT GIJION
We walked back to the hotel from there. The walk was long and our bodies were tired but we managed. We made it back calling it an early night. Catching up on some much needed rest.
Day 6
This would be our last full day in Buenos Aires. After breakfast we made our way to the local laundry establishment Lavadero Parana 914 Onde Blanca https://www.ondablanca.com.ar/. In the past, we have been sequestered, tethered to a pesky washing machine, fighting for coins and territory and dedicating a whole day to this much needed task. However, after the "incident" in France where my machine was seized by a nasty Frenchmen and almost created an "international event", we decided that it was best to use our resources and time in a more useful way. For global peace, we both felt this was a better plan. The laundry facility is a block from the hotel and only takes Pesos. I include all this in my blog because when researching laundry-we could not find any useful information. So, for the fellow traveler seeking laundry services in the Recoleta neighborhood, I highly recommend this. For approximately $8 USD we dropped off all our dirty garments at 9am and picked them up washed, folded perfectly and bagged at 5pm. This may have been the best Peso investment on this trip. This was one of the only places that would not accept our USD everywhere else our USA currency was welcomed and actually preferred.
From there we took an Uber to the Museo Nacionale de Arte Decorativo  https://museoartedecorativo.cultura.gob.ar/. It was not open yet so we decided to walk through the neighborhood. We walked through a lovely park Plaza Bartolome Mitre. A statue of Bartolome Mitre, an important Argentinian military figure from the 19th century, overlooked the patrons from atop a hill. Dog walkers impressively commanding a multitude of the most obedient animals ever witnessed took advantage of the beautiful sunshine and rich, glorious, green lawn.
We sat in a local Starbuck's where I was able to start really documenting some of this magnificent trip. We sat outside on this clear, sunny day enjoying the downtime. The Starbuck's was located close to where our tour had ended on Day 1 of this blog, near the Recoleta cemetery. It was interesting being back in this area, now a bit more familiar with it and grateful we had already seen so much of what we had.
We made our way back to the Museo Nacionale de Arte Decorativo , still not open yet but next to the museum overlooking a fountain, gardens and the Museum itself was a restaurant recommended by our hotel Croque Madame http://www.croquemadame.com.ar/local1.htm. We ate outside of this darling restaurant. We dined on a delicious cheese plate and Hubs had a creamy Caesar salad with a remarkable amount of shrimp. The food was decadent, the service was good, the environment beautiful and astoundingly only $20 USD.
CROQUE MADAME
We made our way to the now open Museum https://museoartedecorativo.cultura.gob.ar/.  The museum is a mansion from a high society couple and dates back from 1916. We hopped on an English tour in progress and were able to extract a few interesting tidbits. There is scattered art throughout, a Rodin statue, El Greco painting and other prolific artists. The real beauty is the building itself. We spent an hour walking around and enjoying the gardens when rain began to come down.
MUSEO ARTE DECORATIVO
We ran to an ATM to try to get more Pesos because if you recall, earlier I mentioned we could only get out 50 Pesos at a time. That doesn't really go very far. We tried several machines, to no avail. We later learned this was not an issue coming from our bank; it was an internal issue in the country that was blocking us from getting out any more cash. This was frustrating and did limit our planning and several activities we would have considered doing. Finally, after a few attempts we were able to get our $50. This would need to last us for a while as these ATM attempts were bothersome.
As the rain continued, we summoned an Uber and went to Palacio Barolo https://www.atlasobscura.com/places/palacio-barolo. As we entered this unique building, deemed one of the tallest in South America, we were greeted by a friendly hostess who informed us that there was tour starting in 5 minutes. The cost was so minimal I don't recall. But, we welcomed any information offered in this English so we graciously accepted. It turned out to be a good decision as we were the only ones in this tour, so it became a private tour for us.
PALACIO BAROLO
A lively docent named Fiorella Zaccara fzaccara@gmail.com approached us and began by providing us with all sorts of mind blowing facts about this building. She began by giving us the background behind the concept of this architecturally fascinating building that was eventually constructed in 1923. There was a whole theme of hidden meanings, symbolism, Dante's Ashes and heaven and hell theory and more. She offered us so much information, it is hard now to recall. We ended up taking the very antiquated and rustic elevator to first the 14th floor. Not sure, why we put our trust in this old machinery, but we felt sheltered under the direction of Fiorella. At the 14th floor, I was prepared for something almighty because according to Fiorella we were ascending to heaven. But, stepping off the elevator the white plain walls and non-descript design was pretty darn disappointing. We went outside and did see some sweeping views of Buenos Aires. She pointed out the Eva Peron building, famous for singing her "Don't cry for me Argentina".
ELEVATOR/STAIRCASE
FIORELLA ⇑⇑⇑
We then walked up a precarious spiral staircase that progressively got tighter and tighter until it literally was a human body's width until we got to the top. A lighthouse resides up top. Minimal foot space was up there but there were once again incredible views. She continued on with her discussion, answered a few questions, gave us some tips and then we descended back in the perilous elevator where we parted ways. The tour was an hour and was well worth it.
LIGHTHOUSE
We headed back towards our hotel, picking up our clean laundry for our departure tomorrow for the second part of our trip. Back at the hotel, Hubs inquired the front desk about "good pizza" suggestions. Apparently, it is unheard of to get pizza and salad at the same establishment. We headed to the suggested place El Cuartito http://www.lamejorpizzeria.com/pizzerias/el-cuartito/. Just a few blocks from the hotel, it was a popular place with as the front desk had warned- ONLY PIZZA.
EL CUARTITO PIZZA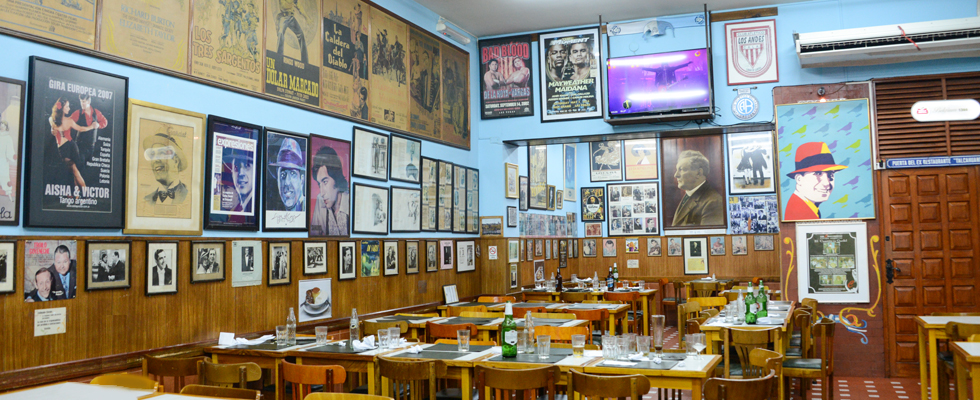 As soon as the Hubs saw the bubbling, cheesy sensations, I knew I had to have him eat it. It would not have ended well for either of us if I deprived him at this point. However, subjecting myself to my kryptonite would also end badly. So, we compromised and he took it to go. Back at the hotel, as he unwrapped the box tied like a Christmas present, I could see the excitement in his eyes. A small cheesy, unbelievably greasy circular gooey concoction lay in the box with 6 green olives plopped on top. It was unsliced and to me, it did not look appealing. Hubs seemed to enjoy the product but did voice the cheese was different. Later on, his belly would hurt and this would be the suspect.
I chose to eat my bootlegged stash I had brought from home, some of my finest snacks, a little piece of home right here in Argentina. It was a win-win meal for both of us. But, sadly, this was to be our last meal in Buenos Aires.
---
Day 7
Puerto Iguazu,  Argentina
This morning we woke up very early for an 8am flight to Iguazu Falls. We took a frantic Uber ride to the airport after in a panicky hysteria Hubs could not locate Passport. This has occurred predictably in every country, every trip. I no longer get caught up in the frenzy knowing it will eventually be located- which it was. We had an uneventful 2 hour flight which we slept the entire time. As we began to descend, the long, milky brown river snaked along. Hubs informed me to make note of that river. We will get to know it well. He was very correct in this fact. The Parana River is what he was referring to which is the lifeline to this area. The big draw and frankly only reason to go to this region is for its waterfall. It is the largest in the world and spans 2 countries- Brazil and Argentina. We would only be viewing it from the Argentina side as we did not have a Visa which was required for Brazil. This was fine by us as we had heard that there is much debate over which viewing is more enjoyable. For us, we don't know either one- so we were glad to just be able to add this to our trip. I will go into detail regarding the waterfall in tomorrow's blog- so stay patient for that.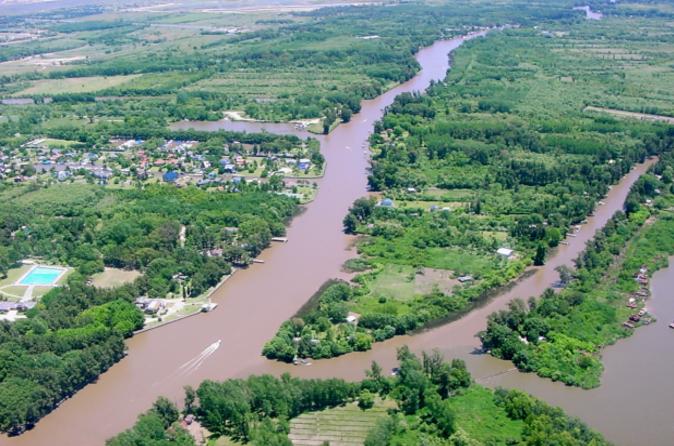 When we landed, we summoned a taxi as Uber is not available in this area. The taxi was relatively cheap and the driver Walter escorted us to his taxi. He spoke good English and provided us with a few details. The ride was 30 minutes along the peaceful jungle passageway. There were road signs sporadically warning of some pesky creatures (the capybara haven) as well as Jaguars.
We eventually made it to our residence for the next 3 days Selvaje Lodge https://www.selvajelodge.com/ located on the edge of the Iguazu National Park https://iguazuargentina.com/es/index. This beautiful 12 room lodge is tucked in the jungle and on Etapoty Indian Reserve. The glassed and wooden structure is brand new and has only been open 6 months. One enters this oasis through plush forest and jungle.  Immediately upon arrival, we were politely greeted by Maurice at the front desk- he would come to be my go-to for everything- a real lifesaver.
SELVAJE LODGE
As we were deep in the jungle, mosquitoes were prevalent and there seemed to be one quite fond of the Hubs. The harassing insect spun around like a helicopter as Hubs swatted and whacked in uselessness, tiring himself out. Maurice looked on with pity as these urbanites tried to adapt to "bush life".
He ushered us to the big comfy couch in the lobby overlooking a total glass wall (completely smudge free) displaying all the dense vegetation and plant life. It was still early, too early for check in but Maurice was determined to make the Hubs happy. He assured us the maid was working feverishly to prepare the room for us. In the meantime, he offered us an aromatic, perfectly crafted cup of coffee with a picturesque portion of pastries. Hubs continued to curse the mosquito who gratefully had managed to avoid me. Shortly, our room was ready and we were led past the infinity pool. Teak lounge chairs invitingly displayed in front of the crystal blue clear water. Dipping my toe into it, I again was reminded that the bathing suit may remain packed for this trip.
Our room had an unobstructed view of the jungle. Birds chirped feverishly, reminding us who really owned this town. A king sized bed with lush linens, a large shower with a rain forest showerhead and even Netflix was provided. We rested for a short bit and then took a taxi into town. Pablo, our taxi driver would be our driver for all transportation from the lodge. He was very reliable and provided us with a phone app to reach him. It was an efficient system and worked well for us due to currency and language confusion.
After settling in, we decided to venture into town – Puerto Iguazu. Pablo, the driver picked us up and dropped us off at the international ATM. Again, only $50 ($2000 Argentinian Pesos) was allotted to us. We would try in pointlessness to obtain more, only to receive a harsh message in Spanish that we assumed was alerting us that no more was permitted. After obtaining our pitiful allowance, we ventured out to see what this village has to offer.
Now, as I mentioned days before, in Buenos Aires, we felt as if we were in Paris. Well, in Puerto Iguazu there was no question in our mind- we were in South America. The feel was unquestionably different. We went in some stores, picking up a few souvenirs for close to almost nothing. The dirt road so different from the tiled sidewalks in Buenos Aires crunched under our feet. Stray dogs ruled the area, these mixed breeds all homogeneous in stature, color and confidence.
We walked up a vertical incline overlooking the brown, muddy sedate Parana River. We eventually made it to an interesting viewing point called Triple Frontiera where the waterways of Argentina, Paraguay and Brazil converge. The viewing point was full of tour buses and selfie sticks. Where the three rivers merge the serene water turned into rippled rapids. We bought a fresh squeezed orange juice by a local vendor for a mere dollar. We sat on a large rock, sipping the sweet, citrus nectar overlooking the fascinating vista. We rested and hydrated as the sugary liquid added the much needed carbohydrate energy we needed to keep going.
TRIPLE FRONTIERA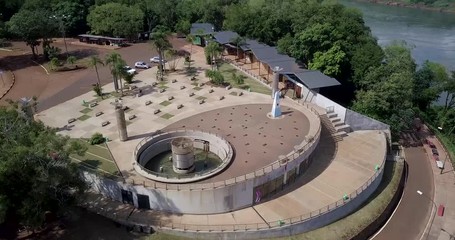 Maurice from the lodge had offered a few dinner suggestions. We found our way to one of his recommendations, Restaurant La Rueda (The Wheel) http://www.larueda1975.com.ar/. The restaurant, where there was indeed a large wheel as you entered. This cozy and inviting restaurant was very popular. We were seated next to a young interesting couple who had just returned from a day at the falls. We made some stimulating small talk and they offered some helpful advice.
RESTAURANT LA RUEDA (THE WHEEL)
Hubs dined on the special which included an empanada, a steak course with crispy roasted potatoes and a traditional dessert of a pancake that came out flaming. In contrast, I had a small salad composed of 3 vegetables in which I was limited to – lettuce, cucumber and onion (should lettuce really be one of the 3 choices in a salad?) with this I had a side portion of white rice. My choices were limited due to me being a vegetarian, but it was clean healthy food- fresh and fulling. I had a small plate of assorted fruit for dessert. We sat and lingered enjoying the atmosphere. We summoned a taxi back to the lodge (cheaper than Pablo) after another unsuccessful attempt at the useless ATM.
DINNER
Back In the room, we discovered Netflix and watched an enthralling movie- our first media pleasure other than loathsome CNN for the first time in 8 days. We would need all our rest for the exciting day which would follow.
Day 8
We awoke to rhythmic chirping of birds. The sun was out and the air was breezy. It was a beautiful day to explore Iguazu Falls. We ate breakfast in a beautifully glassed dining room. The items provided were the "usual" but we were grateful to have it.
After fueling up our bodies for the day, Pablo took us to the Iguazu National Park https://whc.unesco.org/en/list/303 to explore the Iguazu Falls https://iguazufalls.com/. One of UNESCOS's world's wonders- located on the Northern tip of Argentina and bordering Brazil- is the largest waterfall in the world. Entry was $22 USD/per person. Entering the park, one feels a Disney World "esque" feeling at first- however, I had to keep reminding myself- nothing made up here- this is the "real deal".
Progressing through the park, one has a choice to go on a walking green trail or to go to a tram that will take you either to the middle level or straight to Garganta del Diablo http://www.southamerica.cl/General_Information/Iguazu_Falls.htm- the "macdaddy" of all waterfalls- as the name suggests.
We chose to hike on the green trail. The paved trail is a progression of height that curves and slowly takes one towards the beginning of the over 270 waterfalls. There are over 2,000 plant species, 80 different trees and over 400 different breeds of birds. There are annoying rodents indigenous to the area called Coatis, that I steered clear from. They are greedy, nasty pests that have been known to bite. However, I saw many goofball tourists petting them, taking selfies and feeding them.
As we began to sense water, it was heard first. Some of the most fascinating one's we witnessed were on the lower level. Droplet spraying brown gushing water rippled over the jagged rocks. Each picture I took, the next scene was even more beautiful and more stunning. I took video after video, each outlook more incredible. I eventually went through all my data many times over. I then would delete some pictures to create more space and this continued.
We witnessed vibrant rainbows; some double and triple arches slicing through the waterfall. Boats at the bottom, swayed like the little "tidybowl man" full of brazen tourists on one of the boating excursions that Hubs and I were too scared to do. We continued to climb and stopping at one popular waterfall that shot water like a cannon full force. Of course, the park provided a photographer there, creating the perfect photographic memory.
It was at this point; we pulled up next to a rock bench facing one of the waterfalls and nibbled on lunch we had brought with us. As I munched on my snacks, I took notice of the many different demographics of individuals here. I saw people disabled with crutches and wheelchairs, babies, children, diverse in every ethnic and cultural category. Large families, smooching couples, lonely, isolated persons. This waterfall was the united nations of world wonders.
After our lunch break, we continued on to the next level, the "inferior level" which to me was a little less impressive. Many of these viewing sites were over the waterfall looking down. It offered a different more muted perspective-less awe and wonder. Along the way, as one would exit or enter each trail, there were many bathroom opportunities as well as food and drink options. There was excellent signage and each trail gave detail of the length of time it would take to walk it. It made the whole experience much more manageable and less intimidating.
At this point, we were about 5 hours into our day. We were slathered with sunscreen and sprayed to alarmingly toxic levels of bug spray. My neck was starting to burn, thirst was at a level orange and the sun had begun to wear away my energy. But, we were determined to get to Garganta del Diablo http://www.southamerica.cl/General_Information/Iguazu_Falls.htm "the Devil's Throat". We took the crowded tram up to the drop off point. Once there, one walks over a series of metal raised planks and bridges over the docile water. It is a longer walk than I would have imagined we passed remnants of old bridges that water has washed away, dam like structures, aggressive vibrantly colored birds and friendly butterflies. More than a few lingered on me, hitch-hiking a ride down the pathway. There is very little indication of the fierceness of the waterfall, until one is literally in front of it.
Standing in front of Garganta del Diablo, it is a visceral experience in every sense of the word- unlike anything I have ever experienced. The thunder of the pulverizing muddy water pulsed through my body like the blood coursing through my veins. I could feel, hear, see and smell every aspect of this waterfall. I was told I would get saturated. I did not, but I was misted by it. As I stared into the water's tumultuous liquid force, I was mesmerized at the power, shear force and energy that it carried with it.      
It was a kaleidoscope of liquid vitality, the longer I stared the more it changed. I looked away to regather my senses and then again the same phenomena would occur. I became emotional as I stood there feeling the command of this body of nature. It was bigger than me in every sense of the word. I felt small and insignificant in front of this Goliath of a wonder. I began to think of life, my life, my place in this world- and how we truly have no control. It was deep, my thoughts and I can't really recall any of it- other than the simplicity in something so large can extract so many profound thoughts (none of which I now can remember).
Through my misty eyes and choked up voice, I tried to explain this elusive moving target of ideas to Hubs. He seemed to understand but was also being attacked by a bee so we moved on walking away from the waterfall swiftly. As we moved away, so did all my magnificent thoughts and sensations. I was left with a humming in my brain, the scraps and leftovers of brilliance. None of which, I can ever recite back. This is the best I can do.
We took the crowded tram back, now in the intense sun. Knobbly, sweaty unknown knees knocked against mine. I closed my eyes and crooked my head on Hubs shoulder. As I played back the day's events I was exhausted, exhilarated and content all at once. We got off the tram and sat at a table for a long time going over what had been witnessed. We waited for Pablo who was punctual and delivered us back to the room after a full day.
We rested and showered and dined in our hotel that evening on Pumpkin soup and salad. We were sunburnt and tired and were grateful for good food and rest. That night Hubs, a little under the weather from all the sun, good food and activities called it an early night.
Day 9
On this morning, we slept in- like real people on vacation. On every other vacation, I have been on- it's been a death march through the museum, an early wake up call for a tour, a treadmill work out before Hubs is up or "we have to be the first ones in the door" kind of schedule. But, on this day- we drew the thick dark shades and let our bodies take advantage of our flexible schedule. It was incredibly freeing and indulgent. We eventually did wake up, we walked the couple miles to the Sapuscai Horse Adventures Cabalgata +54 3757 676708. I could not locate any link for this establishment.
It has been on my bucket list to go horseback riding for a long time. My last experience over 20 years ago was a bit traumatic as a plus size gal and I have been trying to find the perfect opportunity to make my comeback! When we passed the sign on day 1, I knew this would occur one way or another.
As we approached the horse ranch, a nuclear family of 4 doughy blond Hollanders stood just as out of place as us-in front of the proprietor. There was a long discussion going on in Spanish that neither party would divulge. As one of the Hollander family tween girls sulked, the mother confessed they are experienced equestrians and would rather not be stuck with the likes of us (assuming we were slow- and they were correct). There was a lot of bartering going on and apparently promises made yesterday regarding this ride. Due to all of this, they unearthed a teenage boy, none to pleased to accompany only us.
They brought out a mammoth dinosaur of a horse for Hubs called Maximo who looked at us with discern. Keiko a nice petite horse was hustled out for me. I climbed on not understanding any Spanish dialogue that was being discussed including important instructions. The annoyed teenage boy trotted off in front as the Hollanders waved and said their fake goodbyes.
MAXIMO                                                                                                KEIKO
We started off a bit rocky, not having been on a horse over 2 decades; I really had little idea of what to do. The teenage boy huffed and sighed and barked "senorita" each time I tried to move forward with an unmoving Keiko. When I spoke in my harsh NJ accent, his (not sure he or she?) spine rippled in disgust. I patted Keiko, whispering sweet nothings, certain Keiko did not understand English. We shared car space on a street which eventually took us through the Iguazu National Park. I went to itch my eye and leaned my death gripped lasso the wrong way as if to command Keiko to make a turn. We ended up in a tree; specifically me stuck in a branch. Annoyed teenager sighed saying "Senorita" grabbing my lasso and caravanning me along with his horse.
As we continued on, in the shaded forest- it was really beautiful. It was magical. I began to have confidence and feel yes, I can do this. Keiko and I will go on a world tour. I will tell people how he (she?) changed my life. We speak the mutual language of equestrian love. I stroked Keiko's ears and neck as I began planning my new life as a jockey. It was at that moment Keiko stopped, leaned into a tree and began scarfing down branches of poison ivy looking leaves. Hubs was far away from me and the annoyed teenage boy was having a difficult time wrangling these humans (us). I looked up and there was an enormous tree on the ground that Hubs was doing impressive leaping over.
Annoyed boy, dismantled in aggravation untangling poor Hubs and Maximo from vines and branches. I thought for sure, he would turn us around but No he made me and Keiko go through this same maneuver. My leg became all entangled in a thick vine. Annoyed boy seemed a bit concerned as my knee and ankle took on a strange angle needed to extract itself from the precarious entanglement.
Moments later, the Hollanders galloped full force past us. "Are you enjoying?" They yelled as dust flew up in the air as they dashed on by- not waiting for a response. At some point, I heard a strange sound, a guttural groaning strange noise. A bird? A tribal ceremony? A bear? It continued. "Senorita, Senorita",  annoyed boy pointed. It was the Hubs, yelping my name out in panic as he was so far ahead and was concerned where I was.
Finally, we made it back to the stable, our horses actually sighed in relief. We exited our horses and were given a tour of the gargantuan pig (that was its actual name), the goats, the cows and some roosters. We were given some complimentary cold drinks and I gave the owner my card which I am certain he put in the compost. If you are wondering it was $20 USD a person for an hour and a half and they gladly took USA currency.
We left the horse ranch and walked back to the hotel. Some things to learn prior to horseback riding- do not wear shorts to this activity. Hubs received big horrible welts and bruising that still remains from the rubbing, friction and vine incident. Also, perhaps watch a youtube video on this to know just the basics, enough to not annoy a teenage boy, and lastly don't plan around the same time that a snobby family from Holland chooses to.  Nonetheless, this was so much fun and we both loved it.
As we trudged on back to the hotel dirty, smelly and hungry we took in our surroundings. The path towards the hotel is shaded by beautiful, thick trees and plush vegetation. Many Indian families passed by us, as we were on an Indian reservation, of all ages, all industrious carrying water and other necessary items, smiling and waving.
We got back to the hotel and dined a late lunch -on pumpkin soup and salad. We lazily sat in the dining room lingering the last of our time on vacation. After lunch, I attempted to go in the pool so beautiful, clear and blue- but cold. I didn't get very far. We sat poolside with other couples enjoying the last of daylight.
We relaxed that evening watching Netflix (BirdBox) in our cozy bed. Savoring the last moments of vacation as tomorrow would be a travel day.
Day 10
This would be our last day. Our flight was a 3 part-er and was a late departure out of Iguazu to Buenos Aires at 6pm with a midnight flight back to Panama City. Maurice had offered us a complimentary late check out which was truly appreciated.  We slept in –this being the latest on any trip I would ever indulge in. Drapes drawn, a dark cold cave with our thick blankets provided a perfect nest for my hibernation. I shamefully went to the dining room in my pajamas taking advantage of our last breakfast. We leisurely lingered around and eventually went for a nice long walk around our lodge. We took the paved road through the reservation seeing many Indian families.  When in my life would I be walking on the same path with Etopy Indians in their land? There's a bit of irony in the whole thing. Travel takes one on the most surprising journeys encountering the unexpected.
We had one final lunch-another pumpkin soup/salad combo. We were quite fond of that pumpkin soup. We took our time, dreading the next 18 hours of travel. We said our final goodbyes to the gang- Maurice and all the helpful people there and Pablo-who took us back for our final trip to the airport.
As we rode in the taxi back to the airport, I played back all the highlights of this trip like a movie I didn't want to end. Buenos Aires was a European jewel wrapped in an Argentinian bow. It had the beauty, allure and style of Europe but boldly holding onto its Latin flare. The food was tantalizing and wholesome. The weather was perfection. The people were so kind, so tender and genuinely caring. I have been to many countries and cities where indifference and annoyance is the best I can hope for. I was warned about my safety numerous times. There was never a moment that I ever felt unsafe (except perhaps on Keiko the horse, and that was my own doing…).
Which leads me to Iguazu-what an incredible slice of heaven! I was treated like a queen there. This small little town is inundated with tourists all year round except everywhere I went I was made to feel special. I was offered exceptions and assistance with really nothing expected in return. The falls were perhaps one of the most incredible forces of nature I have ever witnessed. I am humbled by the magnificence of them and will forever remember that roar of power that penetrated my soul. I highly recommend this country before its popularity changes the authenticity that it offers.
We will meet again in October when Hubs and I hit Germany.
Until then, Adios….
~B&F~