This blog takes on a different focus and goal as travel for This Girl and Her Hubs has all but dried up. I will continue to find ways to use language filtered love. But, in the meantime I am living my best life documenting a beautiful wedding. This is my gift to you both-Mr. and Mrs. Anderson. May the script on this page express the love, light and laughter that you both bring to others.
---
Have you ever met someone who is the whole package-the real deal? A true lion-hearted "jack of all trades" luminary, crusader of courage, heroine for humanity? These traits are indeed a rare finding, but every now and then the planets align where fate and happenstance intervene converging the path for these extraordinary souls. On a chilly, Florida November evening I was lucky enough to witness the union between two such virtuosities.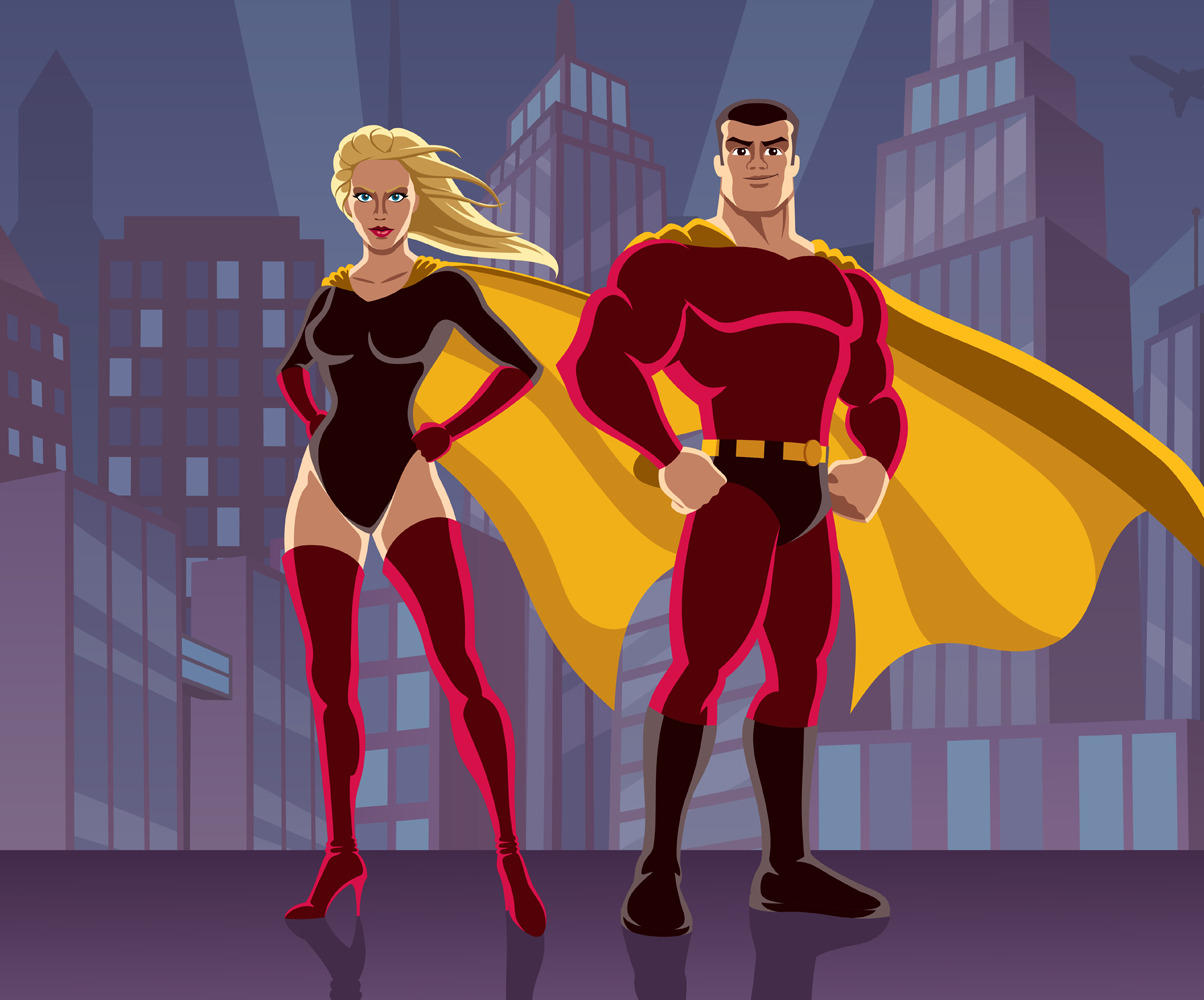 For me, the story goes back 5 years ago-first meeting Dr. Jennifer Casatelli. A firebomb of intellectual energy, medical knowhow equal parts fierce, feisty and fabulous all contained in a petite 5-foot 4-inch dynamic spitfire package. Her electrifying blue eyes, emulating the caerulean opaque oceanic abyss with camouflaged hues of mischief and mystery.
In addition to her spellbinding beauty, she is a remarkable teacher, a patient practitioner and a medical maven mastermind. Her commitment is lovingly loyal, and her keen pediatric expertise and passion makes her a triple threat force to be reckoned with. It is important as well to note-the Casatelli "shoe game" which is on a whole different level. Footwear that makes one sigh, swoon, yelp, cry and gasp in half glee (partial pain) and jealousy. 10-12 hours her dainty tootsies endure phalangeal prison and confinement enclosed in trendy "on fleek" captivity. Elegantly, teetering on stilt-like fashion forward elevation, her heels glide with graceful ease as she sashays with medical majesty through the colorful halls of the Children's Hospital.
Our worlds collided as we shared a mutual fondness for running, dark humor and pediatrics. She cheered me on in races and life and vice versa. It was during this time I began to hear of Kent Anderson-Jen's neighbor. This dynamic military man who had performed death defying bold operations in the airborne infantry as a ranger in special units now facing his most monumental acquisition-capturing her guarded but generous heart-the most daring of all reconnaissance missions. Both intensely protective and private these two would negotiate a love treaty worthy of honorable medals and heroic measures. If only a Jen/Kent concord was in place in 1983 Grenada may have looked more like Woodstock.
They met by chance-neighbors for years, they connected at a local auction bidding on a dock ladder. Some friendly competitive banter manifested a unique comradery. Over a first date at Whiskey Joes with sunset, chips and salsa and storytelling-they grew even closer realizing they shared a love for many of the same humble simplicities in life. They began to spend their evenings snuggling, animals included by the cozy firepit watching the pink cotton candy sky disappear slowly into the still darkness of the bay's horizon. It was in those magical starry night wind chiming moments that they realized a blossoming love for one another.
As their lives merged closer, fur families combined and expanded. Day to day life commenced-a sublime Spain getaway, frolicking paddleboard dolphin aquatic adventures and nightly fireside, moonlit backyard moments occupied precious gaps of time. Then, 1 week after Thanksgiving 2019 at The Don CeSar Hotel-Kent surprised Jen in a well-orchestrated, epically romantic, engagement proposal.
The Bride and Groom-Jen and Kent have graciously agreed to let me document their inspiring love story. It is my humble privilege to chronicle their most precious day through the art and sculpture of words, unveiling layer by glorious layer of the love filled, joyful Anderson-Casatelli wedding celebration.
Crossing the bridge into St. Petersburg, the iridescent turquoise waters of the Gulf ricocheted off the beaming radiance of the beguiling sun's rays. A multitude of visual sensations pulsed through me as I gathered a stunning bird's eye view of the fired earth terracotta roofs and sexy curved arches of million-dollar Spanish style waterside homes neighboring extravagant luxury mega yachts.
The wedding venue -The Don CeSar Hotel is steeped in a 1920's time capsule that is soul stirring. The salmon-colored monolithic eclipse of the historic hotel is captivating, classic and timeless. Built in 1928, the St. Petersburg icon's popularity spans over almost a century and has been the source of indulgence-a retreat for the rich and famous, providing wealthy men such as Scott Fitzgerald a sanctuary of sugar sand beaches, sun sets and solitude.
After pulling up to the behemoth pink palace, we entered the spacious lobby spilling out into the open, airy, fusion of old-world Mediterranean meets modern day chic. A small collection of eager attendees, family and friends were clustered in a love circle around Kent-the groom. He was surprisingly calm, welcomed us with a robust, sturdy handshake and some pre-wedding chitchat. A slender elevator shuttled the guests in a 2×2 Noah's Ark formation ejecting matching tethered twosomes hand in hand to the next stop on the wedding express.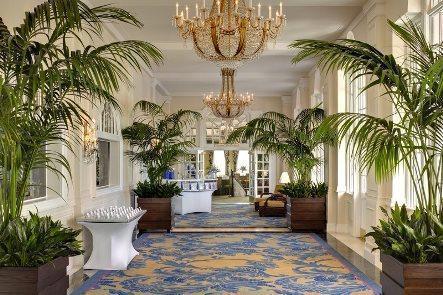 We were escorted into another area leading to French glass doors. As the partitions opened in a grandiose ooh-ahhh anticipatory moment-the aperture provided an inviting portal into a transcending entry of a 360-degree picturesque panoramic seashore Shangri la. As the harmonious wedding themed classical melodies reverberated onto the veranda, the combined cooling air and setting sun created an idyllic atmosphere.
A utopian paradise awaited us as we stepped out into the salty seascape. Family and friends began to congregate on the terrace taking in the cornucopia of scintillating delights-a free-flowing champagne station and a colorful charcuterie kaleidoscope of tasty provisions. Cordial waiters circled the space eager to provide decadent tempting appetizers. Vertical heaters stood erect like patient guards, ready to provide warmth for any wimpy Floridian shivering from the unusual cool weather (Hubs). We lingered nibbling on yummy delicacies and marveled in wanderlust at the rutilant, fading sun slowly melting into the vast cobalt serene gulf.
The music shifted to a more matrimonial cadence and a noticeable pivot took place signifying the bride was coming. The guests shuffled to their seats in a swift determined pace. We all held our breath anticipating the beautiful bride as Kent tall, lean and handsome waited patiently. In his midnight black tuxedo, classic and bold bowtie and pink boutonniere he stood stoically- his masculinity in complete contrast flanked by 2 abundant bountiful plumages of soft pink blooming roses and pearly white hydrangeas.
Officiating the ceremony, standing front and center with purpose guided intention was Mike Matt-Kent's longtime friend of over 30 years and military "brother from another mother." Pachelbel-Cannon in D melodically started-beaming with gallant pride, baby brother Michael Casatelli-furnishing a pink tie matching his blush cherub gleaming cheeks-arm in arm with the bride, made their way down the aisle.
On any given day Jen is stunningly drop dead gorgeous. But today her beauty was transcending-goddess level. Her hair resembled the exquisite golden petals of Van Gogh's sunflowers pulled into a braided bun of silky perfection. Her face glowed with pure joy; her periwinkle-slate eyes matched her grandmother's blue stone ring- embedded in her bouquet. As she glided shoulder to shoulder with baby brother Michael-her eyes remained fixated on her soon to be husband, her sun kissed tanned, toned torso and measured gait was steadied with confidence and exuberance. Her smile radiated equal parts repose and jubilation. The dress-let me pause for dramatic affect….
The dress-an ethereal A-line strapless, empire waist, floor length, crisp white gown created by the delicate wings of auspicious angels, beaded with heavenly lace detail, fanned out in a splendiferous and arresting wingspan. Her diamond necklace (gift from Kent on wedding morning) and matching diamond earrings sparkled in luminescent dazzle highlighting her mesmerizing beauty even further.
With the enrapturing backdrop behind them and the promise of their future ahead-Mike Matt in articulate precision began the ceremony. Eloquent, insightful flawless he delivered his lines impeccably. Both Kent and Mike-military heroic bad-ass special force units bravado, stood next to each other humble and vulnerable- hard to imagine these two gentle souls, relatable "civilians" performing daring and courageous military combat.
Positioned in a holy trinity formation, Mike spoke of a love and life together. The bride and groom faced each other-eyes locked mirroring their love for one other. Vows were exchanged as the sun transitioned from a smoldering yellow to a flamingo splendor. The ceremony grew to a close and sealed of course with a tasteful celebratory "close the deal" kiss. An enthusiastic unified audience applause erupted followed by a buoyant bridal bouquet thrusted fist pump and then the newlywed's kicked off the festivities with a commemorative impromptu spirited boogey down the aisle.
From there, we were guided back inside to a dimly lit dreamy fairy tale of opulence and elegance. Celestial starlit soft ambient illumination, intimate table groupings arranged with an overabundance of flickering candle clusters layered lavishly with more of the precious pink and white flower centerpieces created the ultimate enchanted nirvana. As I made my way around the calming space, a seamless balance of first-class grandeur and refined restraint was mastered.
I sat down at table 7 perusing the crowd, in terms of wedding volume it was a small gathering-60 attendees. There were many times throughout the evening as I looked out onto the guests, I wondered why did I make the cut? In this room, were a bountiful of intimidating brilliance, medical pioneers, military excellence, worldly wise regal talent….and then me. But ultimately that's what makes Jen and Kent all the more spectacular. A distinguishable combination of genius and humility makes them the consummate couple, clearly this room was not only filled with accomplished intellect but a striking surplus of love.
We found our designated seats, settled in while Hubs took advantage of the open bar's libations-several cocktails in. My table was an eclectic collection of fascinating individuals. Introductions and history swapping quickly established a theme for the newly married couple-loyalty and longevity. The relationships and connections at just my table alone added up together well over 50 years. From Jen's longstanding trainer to her professional mentor's widow, it was obvious that she treasured her friendships.

Midway through a lengthy explorative diagnostic debate with Jen's trainer regarding Hub's possible frozen shoulder-words like lateral pecs and trapezius obliques hung in the air on pause as more pressing matters such as the much anticipated "Introducing for the first time" wedding announcement. Jen and Kent's introduction generated a spontaneous outburst of overflowing communal elation demonstrated by emphatic clapping, foot stomping, triumphant reciprocal love. The newlyweds retreated to their table; canoodling nestled in their couple's love nest. Brother-Chris Casatelli stood up to deliver a powerfully poignant and touching speech. Impactful, sentimental prose extracted out of a poetry book from philosopher Khalil Gibran.
But let there be spaces in your togetherness and let the winds of the heavens dance between you Love one another but make not a bond of love between the shores of your souls. Fill each other's cup but drink not from one cup.
Give one another of your bread but eat not from the same loaf.
Sing and dance together and be joyous, but let each one of you be alone,
And stand together yet not too near together:
For the pillars of the temple stand apart, And the oak tree and the cypress grow
not in each other's shadow.
Chris read these meaningful, deeply weighted words derived from unspoken love and memories interweaved and entwined in each stanza and verse. For what no one knew, and Jen later revealed to me was she had read this very same passage at her older brother's wedding. She also provided brother Michael a copy of this same book at his high school graduation. Khalil Gibran's expressive writing was not just a connecting entity unifying the Casatelli siblings together through narrative but also a nostalgic enterprise of evocative, tangible, loving composition.
When he was done, silence and introspective reflection stirred amongst the group. Next, Kent's brother Steve Anderson turned to face the couple. He extended a personal account of Jen's generosity, her openness and unconditional love from the very beginning. Between both men and their compelling toasts, it was clear the love was overflowing in this room.
All this matrimonial adoration stirs up intense hunger. Lucky for us we had quite the widespread buffet waiting. Fresh salad selections, a pasta station, various vegetarian options and prime rib were a few of the enticing culinary creations. We made heaping plates of yumminess as the music took on a spunky beat.
As the dishes cleared out, the dance floor began to fill up. Young, old, the serious and the animated, guests whirled, twirled, rocked, bopped and gyrated center stage-an entertaining view for all. The bride and groom pirouetted onto the dance floor, showing off their hard efforts achieved from weeks of pre-wedding dance classes.
They twisted and dipped, swaying to their wedding song Broken Road by Rascal Flatts. Lost in the moment, soulfully they gazed into each other's eyes reflecting a mirrored tenderness.
A lively photo booth in the corner held a steady line of playful participants displaying goofy variations of ridiculous glasses and silly accessories that ignited the funny and frivolous. Hubs and I jumped in there, trying different poses in 10 second increments- photos that would be placed in a scrap book of mementos for the Anderson's.
The best part of a wedding other than the romantic thrill of it all is the CAKE. Not one, but two sinfully, sensational, salacious cakes made their divine debut. A white creamy, rich decadent tower of feminine fabulosity with pink rococo swirly "too pretty to eat" flowers awaited the ceremonial slicing. Hidden layers of luscious, velvety, strawberry shortcake mastering a spiritual level of confectionary enlightenment. The groom's cake was sugary, serendipity infused rich chocolatey, heavenly happiness. They both stood facing the alter of sweet loveliness-the shiny gleam of the knife symbolically held in unison cutting ceremoniously through the succulent stratified tiers of cake and frosting. Coquettish Casatelli mischievously bobbed and weaved, avoiding an unwarranted icing incident, eventually succumbing to the cake laden fork. Kent less resistant opened wide for a photo op devilish gulp.
We remained seated devouring and scraping the last delicious and desperate remains of the sumptuous wedding cake. As Hubs sipped on dark coffee, we knew this fine evening was coming to an end.
Seeking out the bride and groom for goodbyes, we found them mid-jig on the dancefloor. We treasured our limited one-on-one time with the newly married couple. After our brief farewell, we made our way out. As our car made its way down the steep decline, our departure feeling similar to a magic carpet ride send off. In the dark of night, as we drove home-we replayed the evening savoring each component of the wedding. Like a recipe that works when all the ingredients are placed together, Jen and Kent-their wedding and their life are just that. A perfect combination of old-world sophistication with elegant new school brilliance. These two have solidified a place in my heart forever and I can't wait to continue to follow their ongoing journey of love.
Honorable Mentions:
Wedding Planner: https://partiesalacartefl.com/
Venue: Elegant, Luxury Hotel in St. Pete Beach, FL | The Don CeSar
Florist: Bruce Wayne Florals l St. Petersburg l FL
Hair and Makeup: Lasting Luxe Artistry | Bridal Hair and Makeup | St Petersburg
Wedding Dress: Ivory & Lace – Bridal Shop, Wedding Dresses (ivoryandlacebridal.com)